Design England director puts the case for a housing project exclusively run by women - are you up for the challenge?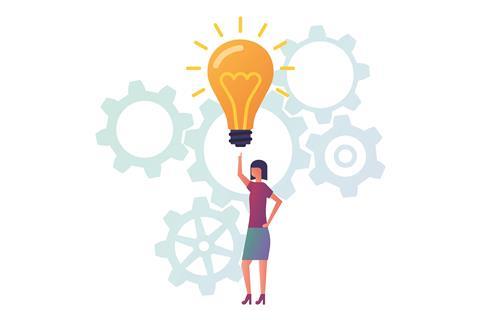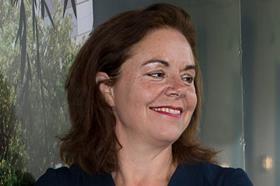 There was much talk over the summer about the performance of Gareth Southgate's England team at the World Cup in Russia, with some observers quick to highlight how his side reflected society today.
I would like to challenge the construction industry to pull off a similar feat and transform the sector to become one that mirrors the people we see around us. I would like to see 2018 be the year of women in architecture and construction.
An all-female team means just that: the architect, the engineer, planners and HR manager. The plumber, the electrician, the site manager and the bricklayers. All women
The idea would be that funders only agree to back a developer when there is a commitment to put up an all-female team on at least one major housing project. And an all-female team means just that: the architect, the engineer, planners and HR manager. The plumber, the electrician, the site manager and the bricklayers. All women.
Who will make this happen?
Funders hold the key to this since how they dispense money strongly influences decisions and affects behaviour. And they have deep pockets. Homes England's dynamic new chief executive Nick Walkley is looking for disruption and he's interested in the idea. It would take a high-profile leader like Nick to start the ball rolling in order that others could follow.
Why do it?
But you might ask, why would he be interested? Because the story we're living – but only now seeing – is the story of community. The men running construction right now don't see community and they don't see women. Grenfell has shown that needs to change. Seeing women-only teams will make us notice what we usually don't see, not least that all-male teams are the norm in the industry.
But this is not who we are. Leadership from central government, hopefully followed by local authorities and housing associations, would signal a real step change. Yes, it is symbolically important, but it would also make a practical difference. Firstly, it would acknowledge there is a problem. And it would throw a spotlight on construction's culture, one where behaviour on building sites is still so bad that young apprentices are kept separate from the regular teams in case they never come back, where bullying in some volume housebuilders is rumoured to come down from the top and nobody dares speak out.
We need general buy-in
So how could throwing teams of women into such a bear-pit make a difference? Try taking another leaf out of Gareth Southgate's book. England's approach was not about offering individual psychological support to team members; instead the team psychologist Pippa Grange is an expert in changing the culture of groups. Why not put in expert support to allow the women teams to be successful and to get everyone's buy-in?
We would need to use the way women work to improve the culture. I do not subscribe to the argument that women are naturally better communicators and better at 'soft skills', but there is no escaping the fact we are brought up to be like that. Our low ego conversations and exchanges would do a lot to improve building's culture.
How can this matter to wider society? Well, given that around three million people in the UK are employed either directly or indirectly by the construction industry it matters to a lot of people already. Because of its size the construction's well-being impacts the economy as a whole.
Some of the major challenges for the industry in attracting women and young people include:
Working conditions - the belief that all work in the industry takes place outdoors in all weathers
Fears of a sexist environment – concerns about the language and behaviour of some male workers on site
Poor hiring and recruitment practices – an over-reliance on gender-biased recruitment literature and advertising and over-use of personal contacts and networks to recruit workers
Skills shortages – cycles of recession and growth mean that many skilled workers leave the industry during downturns, which has a knock-on effect of reducing the talent pool
Outsourcing of site staff – a large proportion of on-site trade roles are managed by sub-contractors, and housebuilding companies themselves have little say on who is actually working on site
Ultimately the stories we tell ourselves are crucially important. I believe the challenge I've outlined above can blaze a new trail and create a new narrative. Who's on board?
Postscript
Jane Briginshaw is director of Design England