Why have M&Es been hit so hard this year and can anything be done to stop more of them going under?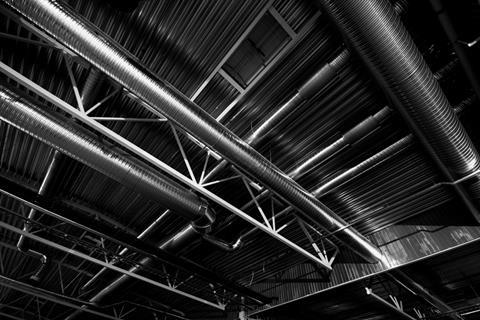 If the collapse of £33m-turnover M&E contractor Airedale was a shock to the industry last week, it was no surprise for Diane Johnson, director at family firm Eric Johnson of Northwich and a former president of the Electrical Contractors Association.
It's merely a sign, she says, of how bad things have got. "When you've got good companies like Airedale going under, something really bad is happening in the industry. There are more going week after week. It's very frightening out there, and people are scared. I've truly never known anything like it."
It's no wonder that Johnson is so down on the sector. At a time when the industry as a whole is suffering from a sharp contraction in output, the mechanical and electrical contracting sector is being particularly hard hit. Airedale's demise follows a string of high-profile failures and problems in the sector, with £100m-turnover MJN Colston going into administration in February, and Grimwood and Dix closing last year with the loss of 100 jobs. In addition, many of the biggest names, including M&E divisions attached to major main contractors such as Balfour Beatty and Laing O'Rourke, have been cutting staff, the outcome of a grim combination of pressures on the sector. In total, consultant PwC says it has records of 25 mechanical engineers going to the wall since the start of the year, with all of the consequent knock-on impacts for main contractors, clients and the supply chain.
So how did things get so bad, and what can the industry do to prevent more good companies running into trouble?
The nuts and bolts
Like everyone else, M&E contractors have been hit by the reduction in construction workload since the start of the recession. But the industry has yet to react to the scale of this contraction, down about 20% from peak in 2008, according to NG Bailey chief executive David Hurcomb, despite cut-backs and failures of some long-standing providers. The biggest independent M&E player, NG Bailey, has seen turnover drop by about 25% in the past three years, and just three months ago let 22 employees go. Hurcomb describes the current market conditions as "brutal" and says the size of the sector, though not NG Bailey, needs to reduce by a further 10-15%.
"The problem is still over-capacity," he says. "The sector will continue to have problems until this is sorted. You have five, six or seven companies bidding for jobs - it's just not sensible."
As specialist contractors, M&E firms primarily work for main contractors rather than end clients, meaning they are exposed to risks of payment delays and bills being quibbled over by cash-strapped builders, themselves desperate to manage their cash flows. At the start of the credit crunch, Hurcomb says, many main contractors retendered their pipelines, using the prospect of large volumes of public sector work in an otherwise declining market as a lever to induce M&E firms to cut rates. But now public sector work has dried up, too.
"It means many M&E firms came into the recession with much lower margins, and the impact of that is coming through in [company] losses," says Hurcomb.
According to Johnson, M&E firms' position in the supply chain is at the root of the problem. "Main contractors are buying work and the only way they can do it and survive is by screwing down the supply chain," she says, adding that practices such as taking quotes from M&E firms to price a bid, and then retendering the work to get a cheaper price once the job has been won are poisoning the relationship. But most serious is the difficulty firms have in getting paid in full and on time.
"I hear horror stories, particularly of firms saying they're not getting paid by the big boys. I don't want to work for a big contractor for that reason."
Firms in this sector are particularly vulnerable to project delays and late payments because of the relatively high cost of materials - copper pipes, cabling, ducting, boilers - on M&E jobs. Some contractors take on board the risk on materials pricing, gambles that can go horribly wrong when exchange rates move the wrong way on, say, boilers sourced from the Far East. Blane Judd, chief executive of the Building and Engineering Services Association (B&ES), says 60% of constructing and maintaining a building is in its services equipment. "You're stuck with all that volatility in price. If the points at which you tender and install are different, it can cause problems."
The problem is wHen M&E jobs go wrong, they can go wrong spectacularly, and wipe out 10 or 20 times your profit

David Hurcomb, chief executive, NG Bailey
Furthermore, having tried and, until now, failed to reform the industry's major wage agreements, contractors are subject to foreign competitors, particularly from Ireland and Poland, undercutting them. Judd says: "I know of contracts around Liverpool that have been given to contractors from outside the UK who aren't paying national wage agreement rates.Therefore, they can undercut UK prices."
Extreme care
So what can be done about the situation? The first thing M&E firms themselves can do is be extremely careful about the jobs they take on. Many are reacting by only working with contractors they have a track record with, or directly for end clients. Most vitally, the advice is not to attempt to solve a temporary problem by taking on work at a low or non-existent margin. Johnson says: "We try to do as much work directly for clients as possible, and avoid contractors we haven't worked with for a long time. There are jobs coming in that wouldn't even cover our costs. I could be a very busy fool right now."
Specialist M&E contractors should also avoid giving a fixed price that covers materials costs they can't control, says NG Bailey's Hurcomb. "We wouldn't ever take a risk on the price of copper. We always try to avoid taking on a price we can't control."
For main contractors the question is how to avoid the disaster of having a supplier go bust during a job. Their first responsibility is to pay suppliers on time and not accept bids they know are not economically viable. Robert Clark, managing director of construction at contractor and housebuilder Durkan, says his firm does this, and also tries to work only with approved suppliers it has worked with for a long time. But what if that is not possible? "I'd speak to the organisation," he says, "and get a sense of whether they're really comfortable with the contract. Then, especially if it was a new firm, I'd probably do a credit check on them."
Nick Pollard, managing director of construction at consultant Navigant, says contractors should go even further. He says: "You need to really get into [M&E suppliers'] businesses, see their cash flow, ideally see their management accounts, ask their other clients what they say about them, look at their jobs. You need to ask the right questions and find out how exposed they are."
However, Hurcomb is concerned that some of the strategies contractors are using to get through the downturn might actually be increasing their problems, for example, some are forcing specialists to guarantee they will be able to work up preliminary M&E designs made by the main contractor into complete working designs. "They're trying to move their risks down the supply chain," he says. "And M&E firms are taking on risks they can't manage. The problem is when M&E jobs go wrong, they can go wrong spectacularly, and wipe out 10 or 20 times your profit."
The risk of projects going wrong is exacerbated when both main contractors and M&E providers have cut staff, and therefore supervision, to the bone. Despite these cuts, Hurcomb says some main contractors are trying to manage M&E packages themselves to cut out the cost of employing a specialist. "Main contractors don't have the capabilities. It's a ticking time bomb," he says.
The government also has a duty to help the industry, says the B&ES's Judd, adding that the planned roll-out of project bank accounts (PBAs), which guarantee prompt payment down the supply chain, is vital. A survey of clients in the spring conducted by Building, however, found private sector clients were actually four times as likely to use PBAs as those in the publicsector.
And repeated policy U-turns over green guidelines, such as with feed-in tariffs (FITs), are damaging the sector's confidence that the potentially huge energy efficiency market can be realised, Judd says. "You're seeing the renewable heat incentive not taking off because the industry has seen how the green agendas have changed over FITs. There's no confidence new areas will open up. So you've got companies going to the wall."
With Johnson predicting more collapses of M&E specialists in the near future, it seems better practice from all parts of industry and government is needed before the sector can expect any respite.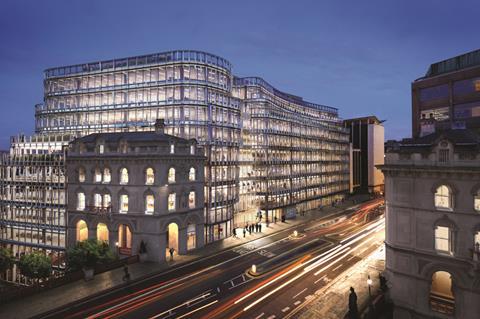 The casualties: M&E A&E
MJN Colston The £96m-turnover firm is one of the construction industry's oldest specialist contractors, founded in 1890. The 400-man company, which had worked on prestigious projects including Arsenal FC's Emirates Stadium, collapsed into administration in February with the loss of 250 jobs. Parts of the business were sold to property maintenance firm Integral.
Airedale The M&E engineer on AXA Real Estate's Sixty London scheme (pictured above), Airedale, fell into administration in July, with the loss of all 135 jobs at the firm. The Leeds-based company, which turned over £66m, was founded in 1984, but fell into difficulty after experiencing a "difficult trading environment" over the past 18 months.
Specialist Engineering Contracts The Hampshire company went into administration at the end of July, putting 45 jobs at risk.
Grimwood and Dix The 40 year-old Tameside-based specialist went into administration with the loss of 100 jobs in August 2011. It had made a loss of £114k on £5m turnover in the previous year and was suffering from "poorly performing contracts", according to its administrator.