Northern Ireland's dynamism, coupled with strong foreign investment, has ensured it is well-placed to make the most of post-Brexit activity, especially now that devolved government has resumed after the political deadlock. Aecom's Trevor Leaker, Paul Tully and Jody Wilkinson examine the market in Belfast and beyond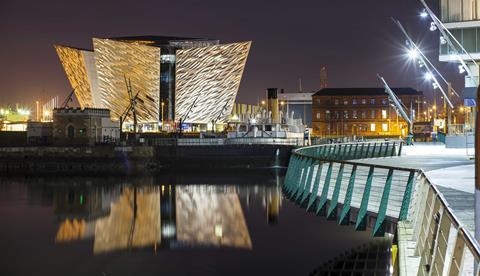 01 / Introduction
Stormont is back. The restoration of power-sharing at Northern Ireland's assembly in January, some three years after its suspension, will unlock much-needed investment in the province's services and infrastructure, while also adding momentum to its economic growth. Brexit trade deals – backstop debates notwithstanding – may herald further opportunities, given Northern Ireland's unique physical, constitutional and legislative position between the UK mainland and the EU.
Northern Ireland has always been a place to get things done, political deadlock or not. Global operators such as Citigroup and PwC run significant operations here. Deloitte, already a major presence in Belfast, has just announced a move to the £85m Bedford Square development on the site of the historic Ewart Building upon its completion next year and expects its staff numbers to exceed 1,000 by 2022. Capita already employs around 1,300 people across the region.
Top-line economic indicators are only moderately encouraging: while economic output rose 0.3% in Q3 2019, Northern Ireland is still struggling to achieve pre-crash buoyancy. Construction output wobbled in comparison with 2018, although an overall post-2014 upward trend is good news.
53% of Northern Ireland's population are under the age of 40
Sluggish growth and productivity is hardly exceptional for the UK, of course, with nine of its 12 regions being net receivers from the Treasury. Look beyond the headline economic figures and Northern Ireland has much to offer. For example, with operating costs on average 30% lower than other locations in the UK and Europe thanks to competitive prime office rental and salary levels, it is a cheaper place to do business. Taking advantage of this efficiency to put an office either side of the border once a Brexit trade deal happens would understandably be a temptation for many multinationals.
The talent pool is impressive, too. The construction sector may be struggling with labour availability, but the wider picture is healthier. Some 53% of Northern Ireland's population are under the age of 40, and exam results are better than many other UK regions at both GCSE and A level.
Universities are similarly strong, with fees considerably lower than England and Wales and a large international intake. Queen's University Belfast is a member of the prestigious Russell Group, with good ratings in research and student experience.
Meanwhile Ulster University offers the highest further study and employment rates in the UK, with over 94% of graduates being in work or further study six months after graduating. Its quantity surveying course has some of the highest entry requirements in the world, indicative of its quality as well as its popularity.
02 / Connectivity
Connectivity is an important part of Northern Ireland's economy. Three airports serve direct flights to the province from Great Britain and Europe. Upgrading key roads such as the A5 and A6 between Dublin, Londonderry and Belfast are a priority of the newly restored Stormont assembly.
Yet with the Northern Ireland assembly declaring a climate emergency last month, the emphasis on air and car travel must be called into question. Even with advances such as Translink's hydrogen-fuelled buses and hybrid diesel-electric Glider bus rapid transport, there will be a difficult debate on how to manage emissions without damaging the province's economic prospects.
Fittingly, the region's much-debated high speed rail link has also re-emerged from the shadows. Funding for a new feasibility study was approved last month, potentially cutting journey times between Dublin and Belfast from 2 hours 10 minutes to just an hour. Extending the line to Cork is a further possibility. This, along with the creative notion of a bridge between Northern Ireland and Scotland, shows the ambitions of the region.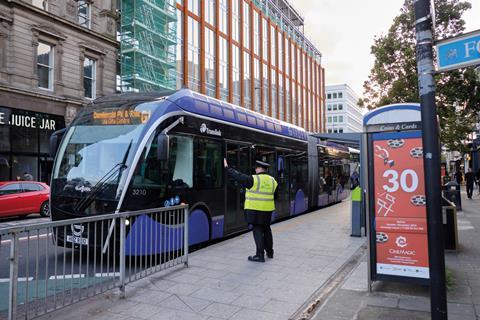 Digital infrastructure is another point of pride. Project Kelvin provides a cutting-edge transatlantic fibre-optic connection whose speeds between Belfast and the US are often better than those between American cities. Traders and institutions in the City of London will no doubt be noting those latency speeds as they consider their options in the post-Brexit era.
It is not only infrastructure that is evolving. Ulster University's move from its existing Jordanstown campus into the centre of Belfast will have a profound effect on the shape of the city, with knock-on effects in residential development, transport and amenities. The redevelopment of Belfast Harbour promises to stimulate private and public sector investment to create a world-leading port facility as well as high-profile real estate projects, a new film studio, a media hub and public space.
By 2023 this (non-publicly funded) trust port will have invested more than £250m in major port infrastructure and real estate projects to upgrade quayside capacity, improve port technical facilities equipment and support mixed-use developments such as City Quays, Titanic Quarter, Belfast Harbour Studios and Catalyst Inc.
Labour supply
Labour availability is becoming an issue for certain key trades, with electrical and plumbing trades along with bricklayers particularly hard to secure for key projects. This is probably to do with the opportunities for these key trades across the Republic of Ireland and in Great Britain. In the UK, the shortage of key trades due to the effects of the uncertainty around availability of EU labour post-Brexit will not be a surprise to anyone.
This labour availability issue is driving changes in the industry, particularly with the private sector where offsite manufacturing and modular construction methods are becoming more mainstream for hotels, student accommodation and residential schemes. This may not alleviate all labour shortages, but it should help somewhat.
03 / Foreign direct investment
Northern Ireland is attracting considerable private sector interest. Foreign direct investment (FDI) created 1,251 jobs in 2017/18. The region is the number one global destination for US cyber-security companies. Belfast is Europe's leading destination for new software development projects and the top destination city globally for financial technology (FinTech) development projects. Plenty of multinationals are active in the region, with 75% of new investors choosing subsequently to reinvest.
Also growing is the region's tourist industry, with the Game of Thrones effect continuing to add momentum to its enviable natural landscapes and bustling cities. The attraction to film and TV creatives isn't just down to locations – Belfast has a thriving network of production houses that feed high-profile shows to the UK and further afield.
Legislation to support UK initiatives can be enacted
This combination of FDI and home-grown investment will have an important role to play in rebalancing an economy that is currently split 50:50 between the public and private sectors.
In the shorter term, of course, initiatives such as the "New Decade, New Approach" and Belfast region city deals will be critical in driving growth and prosperity. With Stormont active again, legislation to support UK initiatives such as the apprenticeship levy can be enacted, strengthening the region's current private sector-led apprenticeship approach.
In the longer term, the political climate may well affect decisions about how and to what degree future infrastructure is funded. Populist approaches promising low taxation may stymie development even as they capture votes (domestic charges, combining rates and water, for example, are currently half those that are levied in Wales). A more mature political climate, coupled with ambitious growth plans and with funding agreed, must be the optimum solution for the province.
04 / The construction sector
Northern Ireland has always had a reputation for delivering high-quality construction projects, completed on time and to budget, often procured via traditional routes. Schemes such as the new maternity facility in Belfast's Royal Victoria Hospital – due to complete in spring 2021 – are proving to be exemplars in healthcare construction, especially when compared with less successful projects south of the border.
Other recent major projects in Belfast include: the £250m, award-winning City Quays commercial development at Belfast Harbour; the Titanic Quarter, a major urban-waterfront regeneration project and home to one of the world's most visited tourist attractions, the shipyard where the Titanic was built; and the city council's wide-ranging £105m Leisure Transformation Programme, which is redeveloping seven leisure centres to drive positive health and wellbeing outcomes and is nearing completion.
Delving deeper into the sector, the past 12 months have been a mixed bag. Although there has been little or no growth, and in some sectors contraction in the industry, there have been some positive signs in the volume of public sector work coming to market.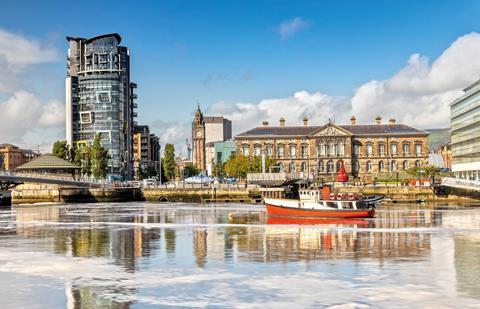 There is no denying that uncertainty brought about by political instability in the region and the UK generally has held back investment in private capital projects. However, with power sharing restored and Brexit trade talks finally happening, we will at least see some direction being provided for the market over the next few months.
Pent-up demand for private sector capital investment should be unlocked as market conditions are clarified across the UK. However, it is noted that while there has been a general trend of growth in the local industry since 2014, the past 12 months have seen a dip of 1.5%. This slight contraction in output is largely down to a noticeable reduction in housing of 10.7% during Q2 of 2019.
Hopefully, this is just a blip in the Q2 figures, with a rebound in housing taking place over the next couple of quarters. On a brighter note, infrastructure investment has been growing strongly and is 27.6% higher than at this time a year ago. The volume of infrastructure is now at its highest level since 2012.
Tenders and contracts
Despite parts of the market being subdued, there are inflationary pressures on tender prices and some materials prices. For example, for materials from China – such as granite and other quarried products – inflation of up to 20% has been seen over the past year.
General construction tender price inflation has been around 5% for the year to Q4 2019. This is driven in part by a busier market in the Republic of Ireland and the continued success of Northern Irish contractors winning work in Great Britain and choosing to price work in the province at similar rates.
As in the Republic, the continued shortage of labour in key areas, coupled with the effects of whatever will happen with the UK's trading relationship with the EU, is likely to continue to put upward pressure on tender prices.
Given the seemingly contradictory statistics and general feel of the market, assuming an orderly exit from the EU and no further shocks to the value of sterling, tender price increases may reach 3.5% in Northern Ireland for the next 12 months.
Looking forward
Overall, the past 12 months have been stable in the Northern Ireland construction market. The coming year will bring some opportunity, whether it is with construction and procurement delivery methodologies allowing a more sustainable construction market in the public sector or with some clarity coming from the current political instability giving local private and FDI investment the confidence to invest.