The government has put its all behind its manifesto commitment to provide 500 free schools, with £10bn of funding to back it up. But a recent National Audit Office report suggests the model is squandering millions that existing schools desperately need for repairs. Joey Gardiner reports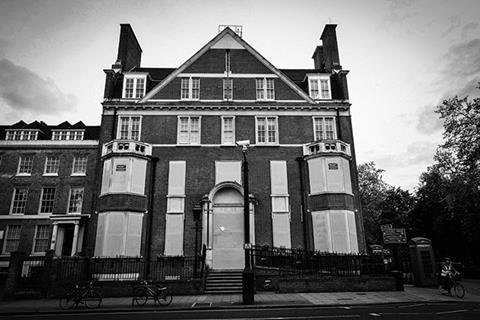 Headteachers facing agonising decisions about where to make the cuts needed to accommodate the government's new school funding formula may have emitted an expletive or two when they read February's National Audit Office report on school building. Because as they deal with potential staff cuts and pupils exposed to asbestos in dilapidated schools, the NAO's analysis of capital spending showed the government apparently lavishing money on its flagship £10bn free schools programme, including on four occasions splashing out more than £30m for individual school sites.
"Where's the value for the taxpayer?" says Meg Hillier MP, the Labour chair of the influential Public Accounts Committee, which has been analysing the report. "The NAO figures speak for themselves."
At face value, they appear pretty damning. The NAO report found that primary places at free schools cost 33% more than those created by local authorities, and secondary places 51% more – because of the high land cost. With planned 2015-2020 free school spending of £8bn (of a total £10bn for the whole free school programme from its start in 2011), that means that – on paper, at least – routing the money to local authorities instead could have seen the planned 270,000 places delivered for a saving of up to £1.7bn. That's enough to pay for another 124 free schools at the programme's current average school cost, or another 138,000 local authority school places.
Real life, however, is not always as cut and dried as statistics such as these imply. So, with the Department for Education (DfE) insisting it is simply working to deliver the Conservatives' manifesto commitment for 500 free schools in the most efficient way, is it really true that this much money is being wasted? If so, why, and what more could the department and its school building quango, the Education Funding Agency (EFA), renamed the Education and Skills Funding Agency last week, do to reduce costs?
Ideology over value
Certainly, opposition MPs believe the answer is pretty straightforward. Free schools were introduced by former education secretary Michael Gove in 2010 as a parent-led way of bringing additional choice into the education system, with an eye to disrupting the local authority education establishment he privately referred to as "the Blob". However, the idea evolved quickly from the first experiments in cheap and cheerfully constructed, locally-led schools to become mainstream, with many schools backed by existing academy chains. This ramping-up led to the Conservative Party's 2015 manifesto pledge for 500 more – a target that has since gone up by a further 110 new schools, funding for which was indicated in the spring Budget for the next parliament. Now, despite the need to provide an estimated 420,000 new pupil places between 2016 and 2021, the only type of additional new school allowed is a free school (the Priority School Building Programme is only to replace existing schools in poor condition).
Opposition politicians say this is an ideological choice, not a pragmatic one – a criticism given weight by the NAO's findings on their high cost. The report found that not only were free schools more expensive across the programme, they were also getting more and more costly as time went on – with the most recent secondary schools costing £24,600 per place, 76% more than the first wave in 2010. The department spent an average of nearly £5m per site for free schools between 2011 and 2016, which is 19% above official RICS "red book" valuations. Twenty sites cost more than 60% above red book value. Labour's shadow education secretary, Angela Rayner, said in response to the NAO report that the government was "wasting millions" on "the Tories' pet projects" while failing to deal with major defects in the fabric of state schools. The Public Accounts Committee's Hillier tells Building that: "If you have a big numerical target in a manifesto, which has been plucked out of the air, then you're going to get perverse outcomes in order to meet it. It's not the right way to go about governing."
In evidence to the Public Accounts Committee, teaching unions and local authority groups have pleaded with the government to give them power to commission new schools too, in order to meet the looming squeeze on places. The Association of Teachers and Lecturers said the free schools budget was "spiralling out of control" and that as local authorities have a statutory duty to provide enough school places "they must also be given the appropriate powers, resources and support from the DfE." With a fifth of free schools created in places where there is, in fact, no shortage of places, the Association of Teachers and Lecturers also called on the DfE to "properly analyse if the contested value of opening free schools outweighs the evident disadvantages of creating spare school places."
Hillier cites the example of the Olive School from her own Hackney constituency, on which the EFA paid twice book value for a site on which planning permission for a school has now been turned down, leaving students in temporary accommodation for two years (see below, Lesson one: Get the site right). "I don't think the EFA has the necessary skills to buy land," she says.
Efficient delivery?
The size of the free schools programme underlines the importance of this buying capability, with the EFA expected to spend up to £2.5bn on land between 2016 and 2022, according to the NAO – the equivalent of a top five UK housebuilder. Defending the department's delivery of the programme, DfE permanent secretary Jonathan Slater told the Public Accounts Committee that it was managing the meeting of the free school manifesto commitment in the most efficient way possible.
There is some justification for this statement. Firstly, the construction costs of free schools are the same as under the Priority School Building Programme, and cheaper than those built by local authorities. And though Slater admitted some free school sites have been expensive to buy, this overlooks the fact more than half have been provided by other government agencies on peppercorn rents. All those where prices paid were significantly over book value were checked and approved as value for money by the Treasury, he said.
If you have a big numerical target in a manifesto, you're going to get perverse outcomes in order to meet it

Meg Hillier MP
Mike Green, capital director at the EFA, argues that in a rising market where there is tough competition for development land, it is understandable that many sites are achieving higher than a red book valuation, which is based on historical comparisons. He points to the recent creation of specific property arm LocatED as evidence it is taking action to ensure the very best value for land. "I genuinely believe we buy sites well in a competitive market. We walk away from deals where the prices are too high. One I can think of we walked away at £30m – it eventually went for £56m. The whole point of LocatED is to ensure we have the skills and capacity to buy sites – that's why we did it," he says.
In the industry outside the Westminster bubble, Green's position certainly has some credibility. One consultant working in the schools sector, says: "Site buying is problematic for the EFA because often they need a site and the seller knows they need it, but I don't think the EFA are seen as particularly bad negotiators." Likewise, Jonathan Stewart, board director at consultant Gleeds, says: "Surprise, surprise: often where there is a shortage of places is also where there is high demand for housing, shops and offices. When buying a site, you're going to have to compete against those uses.
"But there's no sense the EFA is being taken advantage of. It's been using professional agents – some of the best in the market."
Nevertheless, even if the price paid for land is fair, it doesn't mean it's value for the taxpayer if, were local authorities instead allowed to build, they could use their surplus sites to avoid going to the land market at all. Yet it is unclear whether this would be the case. The NAO figures that show local authorities providing places much more cheaply are based on councils' experience of adding additional places to existing schools – a very different prospect to finding a site and creating a whole new school from scratch. While historically local authorities have been able to build schools using existing land holdings, it is not at all clear that they would be able to meet the level of demand – 500 schools – without going into the land market themselves and thus encountering the same problems as the EFA.
Hence free school advisory charity, the New Schools Network's recently appointed director Toby Young says the two figures cannot be fairly compared. "I'm not willing to accept the premise that local authorities can create new schools more cheaply. The free schools programme is the most inexpensive way that successive governments have come up with to build new schools." In addition, Young says the cost argument ignores all the other potential benefits of free schools, which he says are more likely to be Ofsted "outstanding"-rated than grant maintained schools, and are – at this early stage – outperforming other school types academically at key stages 1 and 5.
More to do
Unsurprisingly, Young's point on costs is contested, with others maintaining that if local authorities went into the land market they could get hold of sites more cheaply. The schools consultant says: "Local authorities have land, they control how it is designated and they can do land swaps. They have much more influence in a locality than the EFA, and developers need to have an ongoing relationship with them. Hence I'm sure the EFA is paying more than they would." But even if this is true, the government can argue that the system is now set up to get the benefit of this whenever possible – with councils in areas where there is a need for places encouraged to work hand-in-hand with free school promoters to bring sites forward. Young argues that contributions from developers via Section 106 deals can also play a significant role.
Nevertheless, some say the EFA could still be more innovative in bringing costs down. Part of the rationale for LocatED was the possibility of buying school sites that included space for homes and other uses that might make the public sector some money. But consultants say there has been little evidence of this so far. Marcus Fagent, education sector lead at consultant Arcadis, says: "Sites in congested cities are getting expensive and the EFA should look to mitigate these costs by driving value from promoting mixed educational/commercial developments. These need not delay delivery of the new school – the EFA will have the option to develop out the commercial content later."
I genuinely believe we buy sites well in a competitive market. we walk away from deals where the prices are too high

Mike Green, Education Funding Agency
The EFA's Green denies this objective has been abandoned, but admits it will not be a significant part of the programme. "Our prime role is to find sites for schools. It's the right thing to do to help fund a scheme with other uses and it can allow us to use sites that otherwise wouldn't be suitable, but it's only ever going to be 10 or 20 sites – it's not the purpose of what we're doing."
In addition, it is not clear that the government's different departments and agencies are aiding delivery of the programme by providing land where necessary. This is highlighted by the example of the Olive School, where the previous public sector owner of the site managed to extract a high price from the EFA – another public body. Green says this issue is a thorny one. "It's a complicated question. We'd hope there'd be a reasonableness in negotiations. But if we felt another body was being stupid over price, we'd walk away. But in situations where we need schools, by and large councils are co-operating."
Ultimately, the decision to press ahead with the construction of 500 free schools is a political one. Giving local authorities the responsibility to ensure the need for places are met without the ability to commission new schools themselves clearly creates significant problems. But the question of how much money this directly wastes remains a point of fierce debate.
Lesson one: Get the site right
The Olive School was an existing faith school in Hackney, run by the multi-academy Tauheedul Trust, which wanted to open a new site in the borough.
The Education Funding Agency in 2014 spent £7.6m on a former police station for the purpose despite, according to Meg Hillier MP, chair of the Public Accounts Committee, the site having a book value of just £3m. However, poor access options to the site meant Hackney council refused it planning permission in 2016. It remains unused, with Hillier saying the EFA intends to take the planning decision to appeal. The school itself opened on a temporary site nearby in 2015, and has achieved an Ofsted "outstanding" rating, but three years on from the site purchase, no permanent home has been found.
Hillier says the example raises questions about the EFA's competence in buying sites. "This school was started with the full expectation it would get a permanent site and all those hopes of parents have been raised. But you could have stopped a planner at the watercooler and he'd have told you straight away the site was not appropriate for a school. It wasn't a great surprise." The Department for Education has previously stated that the site, which had been marketed openly, represented the best value option at the time of purchase.
Lesson two: Future-proofing a school's design
In addition to pressure on capital funding for refurbishment and new school places, schools in England face an 8% real terms squeeze on their day-to-day funding, according to the National Audit Office. A report last year from the Schools, Students and Teachers Network and consultant Arcadis, found that schools are responding by increasingly looking to raise revenue from their premises through hiring out sports halls, performance spaces and conference facilities.
Marcus Fagent, education sector lead at Arcadis, says this driver could increasingly start to change the way schools are designed, persuading them to put these commercially valuable facilities at the front and most accessible parts of school sites. Previously, says Fagent, schools have often prioritised classroom space and put other facilities at the rear of buildings. "A future design driver may be the need to drive down operational costs, as schools become increasingly worried about the sustainability of their revenue funding. This could change the configuration and shape of spaces," he says.