With so many firms focusing their efforts on London and the South-east - Crest Nicholson and Linden Homes are just the latest - you might be tempted to write off the North. But it's not that simple.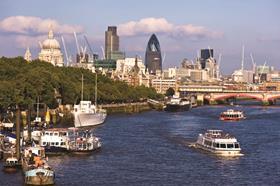 The past month has seen a wave of restructures as developers, contractors and architects turn their eyes towards the south of England, shunning the grim economic situation in the North. So while housebuilder Crest Nicholson this week became the latest developer to set up a new London office, contractors Balfour Beatty and Bam, and consultants BDP and Halcrow, have been cutting staff across the country as the economy in the rest of the UK worsens.
Anecdotal evidence is backed up by official figures, which show new construction orders in the North-east and North-west have dropped 27% and 18% respectively in the past 12 months. Meanwhile, orders in London actually grew in the same period, by 3%.
There is no question that the South has suffered less in this long recession. But is it really time to write off the limestone and clay lands of the North as fertile grounds for construction? Or do the headline figures mask a more complex picture of what contractors, architects and developers are experiencing on the ground?
Housing hot spots
"The idea that the whole of the North should be written off is a bit ridiculous," says Jon Neale, director of residential research at Jones Lang LaSalle. "There's just a concentration of opportunities in the areas where there's development finance and mortgages. Banks want to lend in more affluent areas." Neale argues that it's merely a case of following the money and that areas such as central Manchester, York and Cheshire remain prime development grounds, akin to anything in the South-east.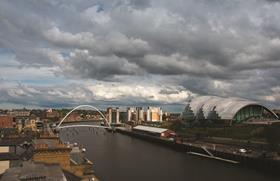 Roger Humber, strategic adviser at the House Builders Association, agrees: "If you are in the market of building mansions for footballers it's OK." The truth is there is considerable complexity in the market that defies any easy North-South analysis. For example, house prices in the East and West Midlands actually rose in 2010 above the national average, according to Knight Frank, and the fastest rate of growth was found in East Anglia, not London. Humber says his members are still having success at the higher end of the housing market, citing market and spa towns such as Bedworth in Warwickshire and Harrogate in Yorkshire as areas where demand and development opportunities remain buoyant.
However, land prices for residential development in these areas - outside London - have been kept high by buyer demand fuelling rampant competition from developers. Humber says that even the largest builders, which would previously only look at major sites, are now taking much greater interest in smaller sites in these areas, suitable for only 10 or 15 units. This,
he says, is increasing competition and squeezing margins.
Indeed, the data from the RICS for September does not show a simple North/South divide when it comes to house prices, with the North outperforming the South-east. The North scored -21 and the South-east scored -24 on the RICS survey of surveyors, which weights the number of surveyors reporting price declines against those reporting increases.
Public spending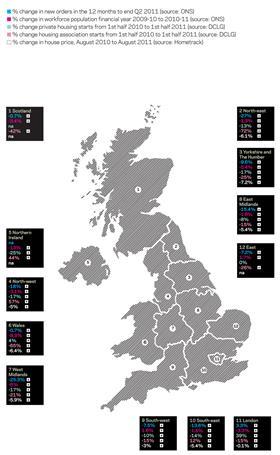 Outside the housing sector there are government projects that will drive growth in the North. Plans for off-shore wind farms off the coast of Northumberland, which form part of a £75bn public investment, could see major works for plants to manufacture and service the turbines in and around the Newcastle area.
Likewise, individual infrastructure projects such as the Forth bridge replacement crossing or the Mersey Gateway bridge will provide a welcome boost in otherwise stagnant areas.
Clugston, a contractor that operates mostly in the north of England, has benefited from just such government backed projects. "Our turnover is up 20%," says managing director Steve Radcliffe. The company's success has been primarily down to securing work to build academies and waste-to-energy facilities. "Whereas 18 months ago education dried up, we are now seeing some growth in that sector, but it's not as high as it was two years ago," he adds.
But Radcliffe says this work has been hard-won over many months of nursing relationships with existing clients, and admits it isn't easy. "There are fewer opportunities than 12 months ago and that's down on the previous 12 months," he says. He adds that often there are 50 or 70 bidders for each contract in the area. "For you to come in cold to a competition where the client doesn't know you, I would say you are wasting your time," he says.
So while there are chinks of light in the North, the portrayal of the South-east and London as consistently robust is also simplistic, says Humber. Social housing starts in London, for example, fell by 15% from the first half of 2010 to the same period this year, while rising by more than half in the North-west. Humber points to areas like Deptford and Charlton, where poverty remains high and consequently demand for new private housing remains low, even in the capital. Many schemes there, such as Bellway's 10,000-home Barking Riverside project, remain effectively frozen because of low demand. "There are places in London which are under-recognised and where there's extreme poverty, which has been as bad as it is in the North," he says.
Private recovery?
More worrying is that the health of the commercial sector in London may also have been overstated. Last year commercial building orders seemed to rebound: orders grew by £600m across all sectors and by over £300m in the office sector, according to the Office for National Statistics. This, combined with an expected rise in the number of tenancies coming to an end, made people optimistic that a burst of demand for new office space was on the cards, especially in London, where big schemes such as the Cheesegrater and Walkie-Talkie have been dusted down. But Simon Rawlinson, head of strategic research at EC Harris, says this has not materialised.
"Because of the office boom in the eighties and early nineties, lots of new office space was built and there was an expectation that developers needed to deliver space to that market now as those leases run out," says Rawlinson. "In the last four to five months the fact that the banks are not doing as well, plus the eurozone crisis, has undermined confidence and that undermines not just the occupiers but the developers."
He argues there will be a trickle - rather than a flood - of business as some tenants take the risk of moving office in the capital.
There also remain pockets of potential for commercial development in other cities. Chris Brown, chief executive of sustainable property investor Igloo, says: "There are places on the edge of cities, former manufacturing areas, where we are doing a lot of refurbishment." He says all of the top 20 major cities, regardless of whether they are in the North or South, have areas like this that are proving popular with creative digital media business as office space.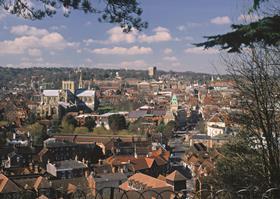 Another driver for growth is local enterprise partnerships, started by the government in October last year. The partnerships, headed by local authorities and incorporating local businesses, are intended to develop local growth plans. Partnerships bid for a share of £1.4bn of government support, which may be spent on construction projects. "The ones which get themselves organised can bid for funding," says Rawlinson.
Rawlinson says Manchester is one area where the partnership will be competitive. Rawlinson sees this as part of a policy shift towards a model of regional development funding, which seeks to reward only the best ideas, rather than bring all areas up to a given standard.
Manchester, Leeds and Newcastle are some of the few areas in the North that continue to hold development potential for. Elsewhere opportunities remain fragmented, but while the numbers tell a story of migration of work to the South-east, for developers and contractors of all types in the North there remain isolated pockets of hope.
Number of weeks to sell a house
Figures show average number of weeks a home is on the market before it is sold.
Top 5 Major cities
Winchester 3
Guildford 3.4
Portsmouth 5.3
Cambridge 5.5
Canterbury 5.8
Bottom 5 Major cities
Lancaster 13
Stoke 14.3
Durham 14.6
Norwich 14.6
Preston 15.7