Industry asked to give its views on a coordination unit for London's construction activity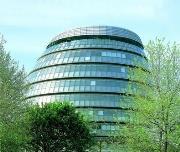 The Greater London Authority (GLA) is consulting the industry over setting up a programme management office in London to oversee construction in the capital.
In a document lodged on OJEU, the GLA said that, with construction levels expected to spike over the next 10-20 years, it is developing a blueprint for coordinating these activities.
The GLA said the management style committee would be self-funded from money saved and overseen by a high-level infrastructure group which will be convened in the autumn.
The office would also potentially have local coordination units attached.
The GLA is seeking responses to this proposal and any different options from the industry supported by experienced project and programme managers.
It follows revelations earlier this week of cost overruns nearing £1bn on Crossrail's main construction contracts, while last month transport secretary Chris Grayling finally threw his support behind plans for Crossrail 2, which had been conspicuously absent in the Queen's Speech.