Building campaign gathers support from across the industry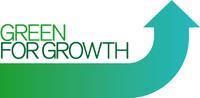 Building launched its Green for Growth campaign, designed to put pressure on the government to consider or reconsider a variety of measures to boost the green economy, on 10 January.
The campaign was launched with the backing of the CBI and the UK Green Building Council and followed widespread concern that the government is watering down its commitment to sustainable development because it does not accept that it can be used to drive economic growth.
Since launch the below organisations, companies and individuals have pledged their support to it.

Membership Organisations
| | Organisation |
| --- | --- |
| 1 | UK Green Building Council (UKGBC) |
| 2 | CBI |
| 3 | Construction Products Association (CPA) |
| 4 | Royal Institution of Chartered Surveyors (RICS) |
| 5 | British Property Federation (BPF) |
| 6 | Home Builders' Federation (HBF) |
| 7 | Royal Institute of British Architects (RIBA) |
| 8 | Civil Engineering Contractors Association (CECA) |
| 9 | British Council for Offices (BCO) |
| 10 | British Council for Shopping Centres (BCSC) |
| 11 | Chartered Institute of Building (CIOB) |
| 12 | Chartered Institute of Building Services Engineers (CIBSE) |
| 13 | Better Buildings Partnership |
| 14 | The Edge |
| 15 | Association of Interior Specialists (AIS) |
| 16 | UK Contractors Group (UKCG) |
| 17 | Property and Energy Professionals Association (PEPA) |
| 18 | Chartered Institute of Architectural Technologists (CIAT) |
| 19 | Society for the Environment |
| 20 | Association for the Conservation of Energy |
| 21 | The Chartered Institute of Housing |
| 22 | Association for Consultancy and Engineering (ACE) |
| 23 | British Expertise |
| 24 | National Energy Foundation |
| 25 | The Environmental Industries Commission |
| 26 | BM TRADA Certification Ltd |
| 27 | Micropower Council |
| 28 | National Skills Academy for Environmental Technologies |
| 29 | BRE |
Companies
| | Companies |
| --- | --- |
| 1 | Britsh Land |
| 2 | Rogers Stirk Harbour + Partners |
| 3 | Capita Symonds |
| 4 | KPMG |
| 5 | Gleeds |
| 6 | Bham |
| 7 | R P Air Testing Ltd |
| 8 | Parity Projects |
| 9 | Grigoriou Interiors |
| 10 | Benning Construction Ltd |
| 11 | Cullinan Studio |
| 12 | The Edge |
| 13 | WSP |
| 14 | Hab Housing |
| 15 | igloo regeneration |
| 16 | Robert Woodhead Ltd. |
| 17 | William Birch & Sons, Ltd |
| 18 | Cornwall Solar Panels |
| 19 | EPR Architects Ltd |
| 20 | David Morley Architects |
| 21 | GO QS Ltd |
| 22 | Scribbilib Consultancy Ltd |
| 23 | Greenwood Consultants Ltd |
| 24 | Sweett Group |
| 25 | Lend Lease |
| 26 | Integrated Environmental Solutions |
| 27 | Sika Ltd |
| 28 | Kier Group |
| 29 | EC Harris |
| 30 | Askew Refrigeration Services |
| 31 | Arup |
| 32 | Advanced Ergonomic Technologies |
| 33 | Knauf Insulation |
| 34 | Sentinel RPI |
| 35 | Morgan Sindall Group |
| 36 | William Ward Associates |
| 37 | Lowfield Timber Frames |
| 38 | Daniel Thiede Architects Ltd |
| 39 | Quidos |
| 40 | Aecom |
| 41 | Davis Langdon, an Aecom company |
| 43 | AKT II |
| 44 | Carillion |
| 45 | Lipton Rogers |
| 46 | Artelia Projects UK |
| 47 | Halsall Construction |
| 48 | Elementa Consulting |
| 49 | LABC |
| 50 | Cornerstone Assets |
| 51 | Larkfleet Ltd |
| 52 | Lark Energy |
| 53 | Encraft |
| 54 | Cundall |
| 55 | nühaus GmbH |
| 56 | Marks Barfield Architects |
| 57 | Siniat |
| 58 | Ecology Building Society |
| 59 | Hilson Moran |
| 60 | Colliers International |
| 61 | Morgan Lovell |
| 62 | Sturgis Carbon Profilling |
| 63 | Mitsubishi Electrical |
| 64 | John Rowan & Partners |
| 65 | Halcyon Homes |
| 66 | United Diversity |
| 67 | Alumet Systems (UK) Ltd |
| 68 | Saint-Gobain |
| 69 | Shepheard Epstein Hunter |
| 70 | CPRE London |
| 71 | NG Bailey |
| 72 | Allen Construction Consultancy Ltd |
| 73 | EcoScala |
| 74 | Clive Reeves PR |
| 75 | Litchfield Group |
| 76 | Sustainably Built Ltd |
| 77 | Rare Creative Group |
| 78 | WithGreen |
| 79 | Stonefield Web Services |
| 80 | Robert Martell & Partners |
| 81 | Jessop and Cook Architects |
| 82 | Building Products Distributors |
| 83 | AWW Architects |
| 84 | Palisade Construction |
| 85 | CBG Consultants |
| 86 | Philip Lea Associates |
Individuals
| | Name | Company name |
| --- | --- | --- |
| 1 | Iain Casson | Barhale Construction plc |
| 2 | Julian Brooks | Brooks Devlin Ltd |
| 3 | Stephanie Dale | Riomay |
| 4 | Mervyn Pilley | S W Bruce & Co Ltd |
| 5 | allan durning | superglass ltd |
| 6 | Neil Milner | Gentoo |
| 7 | Matthew Franklin | mbf DESIGN |
| 8 | Sue Ballard | Jablite Ltd |
| 9 | Dan Jevons | EC Harris |
| 10 | George Rowberry | EC Harris |
| 11 | Richard Pietrzyk | EC Harris |
| 12 | craig batten | skanska |
| 13 | Nicola Gordon | TimberFirst |
| 14 | Derek Harris | Golley Slater PR |
| 15 | Jamie | EC Harris |
| 16 | Amanda Stevenson | EC Harris |
| 17 | Andy Smith | EC Harris |
| 18 | Paul McNally | Rig Energy Ltd |
| 19 | Tom Robinson | Carillion plc |
| 20 | Sunil Shah | Acclaro Advisory |
| 21 | Phil Crossley MRICS | Ward Williams Associates |
| 22 | Dan Jestico | Hilson Moran |
| 23 | Tony Howard | Ward Williams Associates |
| 24 | Richard Newton-Chance | Ward Williams Associates |
| 25 | Dan Caesar | Energy Efficiency Exhibitions, incorporating Renewables Roadshow |
| 26 | Nick Hayes | EC Harris |
| 27 | Jeremy Dunn | WWA Surveyors |
| 28 | David Barnes | Chartered Institute of Building |
| 29 | Neil Dodd | Green Deal R.C.T |
| 30 | John Alker | UK Green Building Council |
| 31 | Christian Gould | Lakehouse |
| 32 | Michael Townsend | Earthshine Solutions Ltd |
| 33 | Michael Percival | University of Manchester |
| 34 | Kim Vernau | BLP Insurance |
| 35 | Stuart Coy | Playle & Partners LLP |
| 36 | Bruce McGregor | Blueyonder Energy Solutions |
| 37 | Gwyn Roberts | LK Accreditation |
| 38 | David Tasker | Ramboll |
| 39 | Julian Klein | Pro Tem Consultancy & Management |
| 40 | Sam | ABC |
| 41 | Ray Crowley | Verdantix Ltd |
| 42 | Sarah Cary | British Land PLC |
| 43 | Paul Sentobe | Business Footprint Ltd |
| 44 | Stuart Elmes | Viridian Solar |
| 45 | rod hughes | 2030 architects ltd |
| 46 | Rory Bergin | HTA |
| 47 | Glenn Slater | Robert Woodhead Ltd |
| 48 | John Sinfield | Knauf Insulation |
| 49 | Phil Sheppard | Pera Technology |
| 50 | Jody Hockley | Freelance |
| 51 | Tom McNeil | Cartwright Pickard Architects |
| 52 | Alistair Taylor | Robert Woodhead Ltd |
| 53 | Charles McSweeney | Sweett Group |
| 54 | James Alcock | www.TheGreenAge.co.uk |
| 55 | Stephen Mccready | nuhaus GmbH |
| 56 | Eric Bignell | QMJ Publishing Ltd |
| 57 | Tim Hulse | EcoVert Solutions Ltd. |
| 58 | Angela Brady PRIBA | RIBA |
| 59 | Kaz Morris | Aran Services Ltd |
| 60 | Alan Mossman | The Change Business Ltd |
| 61 | Mark Holden | Invigour |
| 62 | David Barrett | John Rowan & Partners |
| 63 | Tor Hoie | Mantle Panel Ltd |
| 64 | Colin J Cook FRICS | Colin Cook Associates |
| 65 | Phil Page | BBA |
| 66 | Robin Nicholson | Cullinan Studio |
| 67 | Alex Begbie | Mansell |
| 68 | Alan MacDonald | Integreat Plus |
| 69 | Helen Lindsay | Johnston Press |
| 70 | simon welch | Tile Supply Solutions Ltd |
| 71 | Arthur Gilbert | Network Rail |
| 72 | Johannes (Tertius) Beneke | Network Rail (Crossrail Programme) |
| 73 | Peter Watts | Workplace Law |
| 74 | Romano Pehar | Carillion Energy Services |
| 75 | Simon Lansdown | Aran Services Ltd |
| 76 | Chris Bula | Brodie Plant Goddard |
| 77 | Alastair Mant | GVA |
| 78 | Julian Greaves | Bath Spa University |
| 79 | Adam Mactavish | Sweett Group |
| 80 | Richard Quartermaine | Sweett Group |
| 81 | Bham | Bham |
| 82 | Mrs Ros Piggott | R P Air Testing Ltd |
| 83 | Jo Wheeler | UKGBC |
| 84 | Anna Surgenor | UKGBC |
| 85 | Robert Fordham | UKGBC |
| 86 | Leila taleb | UKGBC |
| 87 | Natalia Ford | UKGBC |
| 88 | Richard Twinn | UKGBC |
| 89 | Peter Griffiths | UKGBC |
| 90 | Nick Perry | Sweett Group |
| 91 | Cat | UKGBC |
| 92 | Russell Smith | Parity Projects |
| 93 | Richard Griffiths | Ecological Minds |
| 95 | Matthew Smith | UKGBC |
| 96 | Paul King | UKGBC |
| 97 | Elina Grigoriou | Grigoriou Interiors |
| 98 | Michael Broadhurst | Robert Woodhead Ltd |
| 99 | Joanna York | Ian Sayer & Co |
| 100 | Sue Gibson | Deloitte Real Estate |
| 101 | Cathy Baillie | Plastic Surgeon |
| 102 | Darren Jones | Nicholas Hare Architects |
| 103 | Elsie Byrant | UKGBC |
| 104 | Adam Ridley | N/A |
| 105 | Jo Carris | Useful Simple Projects |
| 106 | Phil Birch | Sweett Group |
| 107 | Pascal Mittermaier | Lend Lease |
| 108 | Albert Ratcliffe | Pasquill Ltd |
| 109 | David Hawkes | CIOB |
| 110 | Antonella Grossi | BolognaFiere |
| 111 | Aaron Lang | Aggregate Industries |
| 112 | Lindsay Kirby | Newcastle City Council |
| 113 | Melodie Peters | EC Harris |
| 114 | Lucy Jeffrey | Advances Ergonomic Technologies |
| 115 | Matthew Fedigan MRICS | EC Harris |
| 116 | George Craven | EC Harris |
| 117 | Thomas Woodford | EC Harris |
| 118 | Stephen O'Hara | PEPA |
| 119 | Catherine Harvatt | EC Harris |
| 120 | Ashley Sutherland | EC Harris |
| 121 | Phil Murphy | Carillion |
| 122 | Daryl Hill | William Ward Associates |
| 123 | Tanya Brownridge | William Ward Associates |
| 124 | Joe Baker | William Ward Associates |
| 125 | Kirsteen Milne | Semple Fraser LLP |
| 126 | Christopher Brigstock | Squire Sanders UK LLP |
| 127 | Tony Mitchell | Herbert & Partners |
| 128 | Andrew Stunell | MP |
| 129 | Nick Raynsford | MP |
| 130 | Tim Yeo | MP for South Suffolk and president of the Renewable Energy Association |
| 131 | Glyn Owens | GO QS ltd |
| 132 | Paul Everall | LABC |
| 133 | Ian Flewitt | Price & Myers |
| 134 | Matthew Rhodes | Encraft |
| 135 | David Clark | Cundall |
| 136 | Nigel Thomason | Thomason Associates Ltd |
| 137 | Mark Glover | Bellenden |
| 138 | Karla Ndomahina | N&N Architects |
| 139 | Richard Stoodley | Keo International Consultants |
| 140 | Julia Barfield | Marks Barfield Architects |
| 141 | Jim Watson | JW Construction Consultancy |
| 142 | Sogoula | None |
| 143 | Jo-Ann Kelly | Warings |
| 144 | Michael Meacher MP | Parliamentary Labour Party |
| 145 | Kate Roche | Rolton Group |
| 146 | Lucy Smallwood | Create Consultancy Engineers |
| 147 | Sarah Blunn | RPC |
| 148 | David Eynon | Colliers International |
| 149 | Svea Polster | Bennetts Associates |
| 150 | Russel Hayden | Nicholas Hare Architects |
| 151 | Claire Bowles | Green Vision, Leeds Metropolitan University |
| 152 | Charlotte Sankey | John Rowan & Partners |
| 153 | Elaine Griffin | John Rowan & Partners |
| 154 | William Whitehouse | John Rowan & Partners |
| 155 | Robert Russell | John Rowan & Partners |
| 156 | Dave Hennelly | John Rowan & Partners |
| 157 | Josef Davies-Coates | United Diversity |
| 158 | Tim Pollard | Wolseley |
| 159 | Chris Turnham | John Rowan & Partners |
| 160 | Elliot Palmer | Opco Ltd |
| 161 | Laurence McBeth | Alumet Systems (UK) Ltd |
| 162 | Doug Waters | Gatwick Airport Ltd |
| 163 | Karl Woodhall-Cooper | p/t building surveying student |
| 164 | Nick Hufton | Shepheard Epstein Hunter |
| 165 | Stefan | |
| 166 | Chris Mardell | Interserve Construction Ltd |
| 167 | Cal Bailey | NG Bailey |
| 168 | Rafal Andruszkiewicz | BM Trada Certification Ltd |
| 169 | Faye Wilkinson | Sunderland City Council |
| 170 | Rebecca Hart | WSP |
| 171 | Paul Quinney | Allen Construction Consultancy Ltd |
| 172 | Richard Mitchell | Savills |
| 173 | Simon Curlew | Marxian Ltd |
| 174 | David Kuczora | Clive Reeves |
| 176 | Gavin Barton | Baldwins |
| 177 | Douse Efetobore D | Anglian Ruskin University |
| 178 | Bello Ahmed Suleiman | Anglican Ruskin University |
| 179 | Mike Paddison | Glass and Framing Ltd |
| 180 | Lasagne Romuald | Saint-Gobain |
| 181 | Maria Eleanor Oneto | Municipalidad de Almirante brown |
| 182 | V Bird | Southampton Solent University |
| 183 | Max Muncaster | Oxford Brookes University |
| 184 | Alistair McConnochie | Freelance |
| 185 | Nick J Oldfield | McAleer & Rushe |
| 186 | Phil Garlick | Sustainably Built Ltd |
| 183 | Matthew Aldridge | EBC |
| 184 | Aleksandra Njaguli | Bouygues UK |
| 185 | Ollie Goldsmith | Stonefield Web Services |
| 186 | Timothy Grierson | Robert Martell & Partners |
| 186 | Tamasin Dale | Currie & Brown |
| 187 | John Saunders | London Borough of Sutton |
| 188 | Kieran James | Palisade Construction |
| 189 | Louise Smith | Schneider Electric Ltd |
| 190 | Rob Garvey | University of Westminster |
| 191 | Jacqueline Gibson | GRAHAM |
| 192 | Alex Baines | CBG Consultants |
| 193 | Helen Lindsay | Lancashire Evening Post |
| 194 | Iraj Kazemi | Nasr |
| 195 | Peter | Edson Evers |
| 196 | Federico Montella | HLM Architects |
| 197 | Philip Lea | Philip Lea Associates |