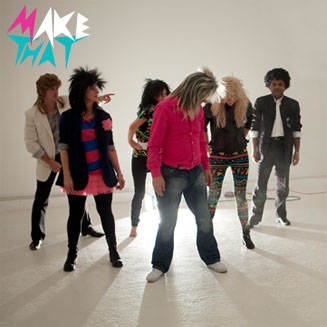 Over the Wall - A charity that provides free residential holiday camps during the Easter and Summer holidays for children with serious and life limiting illnesses
Maggie's Centres - There are Maggie's Centres up and down the country that are set up and designed to support anyone affected by cancer.
Make That release a Christmas Single for Charity
A new band made up of construction bosses has recorded a cover version of 80s rock classic We Built This City to raise money for two charities - that is, if you dig deep and click on to buy a copy
If the promise of Jonathan Goring, Mark Whitby, Hanif Kara, Sadie Morgan and Linda Morey Smith singing their own version of the song isn't enough to get you to donate - how about the additional coup of them also starring in their own accompanying music video complete with lycra, leather and some very sexy dance moves?
Watch the video below to hear the song and see one of the funniest music videos ever made. At just £1.99 it's a bargain and all the money is going to two great causes - Over the Wall and Maggie's Centres.

Afro-man, aka Hanif Kara director, Adams Kara Taylor

Jazzy Jon, aka Jonathan Goring, managing director, Capita Symonds

Ms Lovelace, aka Linda Morey Smith, managing director, MoreySmith

Shady, aka Sadie Morgan, director drmm architects

Mad Mark, aka Mark Whitby, director, Davies Maguire + Whitby
Behind the scenes