HS2 has come under renewed scrutiny from members of the government and the opposition. But growing uncertainty is just one of the issues commercial director Beth West has to deal with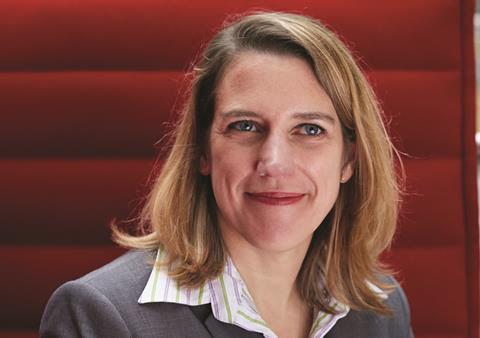 Beth West, commercial director at HS2, has a lot on her mind. The £42.6bn high-speed rail link between London, Birmingham, Manchester and Leeds has been the subject of much consternation among the political classes in recent months. Right now, it looks less certain to go ahead than it has done in years.
The most pressing problem this creates for West is that she is trying to grow her own staff, currently numbering 70, to help deliver the project. She says: "It's hard because people are risk averse by their nature and I think that the noise just doesn't help … One of the big issues is how we will resource that [procurement] team. [It is currently 10 staff] and we'll probably need to triple that before we let contracts."
But there are many other items on West's to-do list which, even if not as immediately pressing, are just as significant. She has to find ways to get the project's costs down; ensure she isn't in a race for skilled staff with numerous other big infrastructure projects; and run a smooth and efficient procurement process, and all of this while keeping the politicians happy. All in all, quite a task.
Obstructions on the line?
The lack of unambiguous support for HS2 from Labour has been making the headlines on a near-daily basis in recent weeks.
However, the politics of the project seem unlikely to distract West, given that she started her career as a staff assistant in the House of Representatives in Washington DC. She is originally from Detroit but has lived in the UK for over 10 years and acquired dual citizenship, something reflected in her accent: while still identifiably American, it has been softened by the years in London.
West spent eight years at Transport for London and Tube Lines, working on a variety of projects in a commercial role, and she has also worked in project finance for Credit Suisse and Société Générale. Fresh from another massive infrastructure project, the Thames Tideway Tunnel, she joined HS2 Ltd in October 2012. It is little wonder then that she seems unfazed by the mammoth procurement exercise ahead of her.
And the value of the construction contracts on offer is really mouthwatering: around £10.7bn for the first phase from London to Birmingham alone. At HS2's first supplier event for contractors interested in the project last month, West said that it would tender up to 20 major packages of work and two design and enabling frameworks for the first phase. She said that most of the consultation packages will be procured through the Early Contractor Involvement model, where a contractor and design team are appointed on a two-stage contract, with a break point between the two stages, first to design and then to deliver it.
Lowest cost in a bid doesn't always get you lowest cost at the end of the day. If you don't have the technical capability … you [probably] can't deliver what you said you were going to deliver
West is keen for UK firms to benefit from this mega-project when contracts start to be awarded from 2016. As Building revealed earlier this month, 69% of HS2's spending so far - £171m in total - has been with construction firms, mostly consultants, engineers and project managers at this point. But how will West ensure UK firms get a good shot at winning the new work? "For me it's about clarity of information, clarity on what is on offer and to keep talking to people so they can put us into their business plans and they are ready to bid," she says. West points out that under EU procurement rules HS2 Ltd can't shunt foreign opposition into the sidings, but says that the procurement will take into account the need to minimise delivery distances to site to help cut the line's carbon footprint, which may play to UK firms' advantage. Most importantly, she says that the procurement practice is still at a consultation stage and UK companies have the chance over the coming months to influence how HS2 is procured. Indeed, through this approach she has identified issues she will need to solve, including how firms bidding on the project can protect their intellectual property and how professional indemnity insurance will be provided.
West says HS2 hasn't decided on how the elements of bids will be weighted, but she is clear that price will not be the dominant factor.
She says: "Lowest cost in a bid doesn't always get you lowest cost at the end of the day. If you don't have the technical capability … you [probably] can't deliver what you said you were going to deliver."
Indeed, she believes that extensive use of BIM will control prices, and she says that she met with architect Frank Gehry, designer of the Guggenheim in Bilbao, to quiz him on that project and he told her that because the BIM design of the project was so advanced all the tender prices were within 1%. She is clearly keen to repeat this scenario on HS2.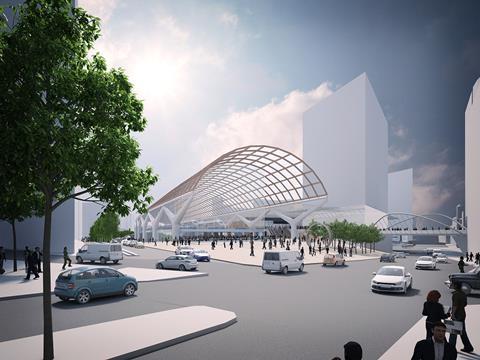 The ability to collaborate is also certain to be high on her list of requirements for contractors.
"I'm slightly obsessed with collaboration," she says. Unlike some recent big procurement exercises, she is not concerned with encouraging vast amounts of collaboration throughout the supply chain at the bidding stage (something TfL used to knock £62m off the cost of the recent Bank station redesign) but she needs firms working on separate packages to work together to deliver the project.
Then there is the small matter of cost. Since the government's estimate of the cost was increased by £10bn in June this year there has been much public debate on whether the bill can be decreased. Earlier this month, David Cameron ordered incoming chair of HS2 and former Olympic Delivery Authority boss David Higgins to review the costs of the scheme and get them down.
Then earlier this month Building revealed that all phase one's engineering design contracts were already overspent. West says this was an unfortunate consequence of widespread public involvement. She says: "The responses we have received from the public have had a really big impact on how we spend the money and we've had to do a lot of scenario analysis on the feedback we've received from community forums … Sometimes local knowledge is better than what even the world leading consultants have. There' s a lot we have done with things like moving foot bridges and changing alignment in response to what local communities have asked of us."
She adds that it's better to spend cash getting the design right than make adjustments in the delivery phase. In addition, West says that her ambitions for heavy use of off-site manufacturing will reduce costs further and that costs can also be controlled by designing the whole system upfront. She says that in projects like this the civil engineering is usually designed to accommodate a number of possible railway systems, but she says that introduces "over specifying" and extra cost. She would rather the civil engineering was designed for one rail system - but this is yet to be finalised.
Arriving early
Then she goes further saying that the project could even be delivered a couple of years ahead of schedule. "When you bring programmes in a couple of years early you make huge savings," she says. "But there are some big meaty issues with regards to [the works on] Euston and Old Oak Common stations that have a long duration on site and we need to tackle those in order to hand over the keys early." She cites the unpredictable risks of construction in London as a key barrier. "It's so space constrained, even when you dig up a road you don't know what you're going to find there," she says.
But West will need to ensure she is able to get enough expertise to deliver this and she is competing with extensive construction programmes from Network Rail, the Highways Agency, National Grid and EDF's Hinkley Point C nuclear power plant. She says market capacity is "a concern" but is "manageable". "We already have good relationships with Network Rail, we've been talking about how to bring into the planning process a clear view of each other's programmes so we don't get into market capacity issues," she says. "We need to be doing the same things with EDF - actually I need to put a call in on that." She says it'd be "foolish" not to do this and she will look to use Infrastructure UK's existing client group as the forum for such sharing.
As the project edges closer to delivery West's plans on delivery, procurement, sustainability and market capacity will be tested in the high-profile arena that all public projects occupy. But she appears comfortable and up for the challenge. "What's exciting about this point in the programme is you can have a massive impact on how things are delivered," she says.
Given West's pedigree there is good reason to believe her involvement will bring clarity and efficiency to HS2's procurement and delivery - presuming, that is, the project goes ahead.
First phase: HS2 packages of work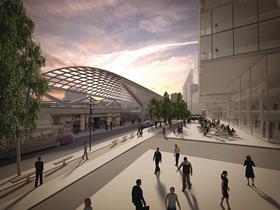 Tunnels: £2.9bn Four main packages of work, geographically based with interfaces determined by tunnel type and construction methodology
Surface routes: £2.7bn Three to six main packages of work, geographically based with interfaces taking into account engineering issues
Stations: £2.6bn Four main packages (one main per station), but with the option of combining the Birmingham stations and splitting Euston into several packages
Enabling works: £600m New framework agreement established, using lots for different work types and locations
Railway systems: £1.5bn Four to six route-wide packages, functionally based with number of systems per package based on market capability and technical interfaces.
Design services: £350m Multi-disciplinary packages to progress design to a level appropriate to the contracting strategy and provide ongoing employer's agent duties as required.