The managing director of the Scottish Building Federation writes to us about their latest survey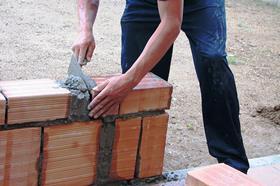 Our latest quarterly survey of the membership of the Scottish Building Federation shows industry confidence at a new peak of +35, up six points on the first quarter of 2015. This is particularly encouraging against the backdrop of recent reports that overall business confidence in Scotland has declined due to falling profits. Although margins remain extremely tight, there is at least a supply of new construction work out there now, which certainly wasn't the case two years ago. At the same time, certain sectors of the industry are faring better than others and we remain concerned that industry employment is lagging significantly behind output.
As part of the latest survey, we also asked members a series of questions about future priorities for levy and grant funding in light of the investment funding review currently underway by CITB. Respondents identified apprenticeships as the top future priority for grant funding, followed by health and safety training and technical or professional training. It's good to know that employers view apprenticeships as a top priority for future investment from the industry levy. Hopefully, this finding will add strength to CITB's arm in prioritising apprenticeship funding as it reviews the future training needs of the industry.
Vaughan Hart, managing director, Scottish Building Federation