Exclusive: Architect Allford Hall Monaghan Morris says work in the south east is the key to continued success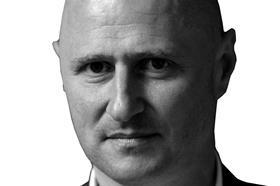 Architect Allford Hall Monaghan Morris has seen a six-fold increase in pre-tax profit over the past financial year.
In accounts filed at Companies House the firm reported a pre-tax profit of £843,592 in the year to 31 March 2012, up from £137,988 in the year before.
Simon Allford, director at AHMM, said the increase in profit was due to "continued focus on cost control" and "some recovery in margins".
However, he warned that the continued weakness of the UK and other world economies was a key risks to the business.
He added: "Sustained activity levels in the UK, particularly in the south east of England, continue to be a key factor in the performance of the business."
The firm also saw revenue rise 18% from £10.5m in 2011 to £12.4m in 2012.
Despite the positive financial results the remuneration of the four directors fell slightly to £300,000 from £308,077 over the period.
The firm, which designed the Stirling Prize-listed Angel Building, in Islington, London, was recently appointed to work on plans for the overhaul of the iconic BBC television centre in west London after developer Stanhope completed its £200m purchase of the site.
The practice is also designing Google's new HQ at Kings Cross, for developer Argent as well as the £70m office scheme for 240 Blackfriars Road, London, for Great Portland Estates and Ropemaker Properties, which will be the new home of UBM, the publisher of Building.