Contractor bolstered by strong infrastructure performance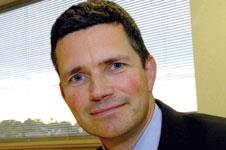 Contractor Costain has seen pre-tax profit jump 52% on the back of strong performance from its infrastructure division.
The firm also saw a 2% rise in revenue in the six months to 30 June 2012 to £478m, compared with £469m over the same period last year.
Infrastructure accounted for 58% of the firm's revenue in the first half of 2012, up from 46% in 2011. Plus, the division's operating profit nearly doubled to £10.9m from £5.7m over the period.
The firm has recently seen a big win as part of a joint venture awarded a £108m contract to upgrade the A8 in Northern and as a partner in building ventilation and access shafts at Eleanor Street, London, for Crossrail.
Plus, it continues to be a a leading contractor to the Highways Agency.
Andrew Wyllie, chief executive of Costain, said: "This is absolutely the result of our clear strategy to focus on the customers that are spending - those that have to address big needs in our society."
He added that 90% of the firm's order book was made up of repeat customers.
However, the firm's environment and energy divisions both saw a decline in revenues of 20% to £127m and £70.5m respectively.
But Wyllie said that he was not concerned because "the business is run as a whole" and currently infrastructure had the most opportunities .
He said he expected to see increased opportunities in the environment and energy sectors as the water sector enters its next regulated period of spending in 2014 and the firms seek to meet the country's growing energy needs over the next decade.