Specialists in developing low carbon technologies have until end of October to apply for cash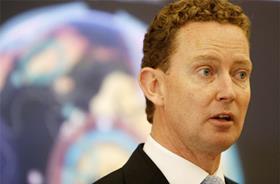 The government has opened up the first phase of its £35m fund for low carbon entrepreneurs with £16m available for those specialising in building technologies.
The Department for Energy and Climate Change has set aside £10m to fund the development of building control systems, advanced lighting systems and space heating and cooling technologies. Plus, a further £6m will support businesses developing power generation and energy storage technologies such as heat pumps and biomass boilers.
Energy minister Greg Barker said: "Low carbon innovation is vital for the growth of our green economy. This investment will help entrepreneurs with novel ideas get designs off the drawing board and into our homes and businesses, helping to cut carbon and spur on growth in this exciting market place."
Firms are able to bid for funding of up to £1m for their innovations. The government hopes the money will allow them to leverage further private sector investment to kick start their businesses.
Entrepreneurs have until 31 October to submit applications stating how their technology will help to meet the government's target to reduce carbon emissions by 80% by 2050.