Exclusive: RMJM Group's results show architect fell into the red in 2011 and highlight continuing problems with Middle East money owed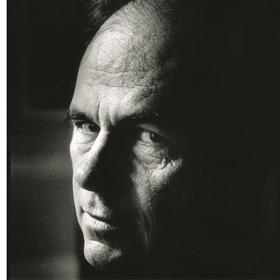 Architect RMJM has reported a pre-tax loss of £11m in the year to April 2011 compared with a pre-tax profit of £1.6m in the previous financial year.
Long-delayed accounts now filed by RMJM Group Ltd at Companies House also reveal a drop in revenue from £81m in 2010 to £72m in 2011.
However, RMJM chairman Sir Fraser Morrison (pictured) said that the firm had fared much better in the year to April 2012, generating an operating profit.
The firm also confirmed that it currently owes trade creditors £16.8m, down from £18.4m in 2011.
The accounts show the group lost 99 staff during 2011, the vast majority of which were technical staff, resulting in a total cost of £1m in redundancies.
The firm's highest paid director, thought to be chief executive and son of Sir Fraser, Peter Morrison, received £346,000 over the year, down from £456,000 the previous year.
The accounts also pointed to the firm's continuing exposure to the "Middle East property collapse".
Sir Fraser said: "In 2012, we have already made significant progress to reduce these positions though this remains a challenge for the business as we still have significant amounts due to the business which have been unpaid since 2008."
Sir Fraser and members of his close family - one of the richest in Scotland - took over more than £20m of debt that the firm owed to the Bank of Scotland, in April this year.
RMJM has suffered a string of financial and staff troubles over the past year including the launch of an official investigation into allegations it withheld pension contributions, failures to pay staff, a winding-up petition and a number of high profile staff departures.
In his introduction to the accounts, Sir Fraser said: "The collapse of global financial markets in the autumn of 2008 resulted in planned commercial, residential and institutional projects around the world being put on immediate hold… In the three years since 2008, there has been little change in the market across the US and Europe.
"Our primary objective over this period has been to react decisively in rationalising our cost base whilst maintaining our global platform and positioning ourselves for growth as the market recovers."
He added: "Difficult times required difficult decisions, particularly where they involve people and we are very conscious that the changes we have made have not been without significant pain.
"We appreciate the considerable support we have had from our staff, suppliers and sub-consultant partners. Our people have worked tirelessly to ensure that we emerge from the recession stronger and more efficient than ever and we thank them all for their unwavering commitment and loyalty."
The accounts were almost seven months overdue having been due at Companies House at the end of January.