Scottish government boosts sector with £15m to develop new foundation designs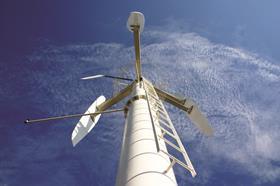 The Scottish government has announced it will invest £15m in developing better foundations for offshore wind farms to help speed up their construction.
The Scottish Innovation Foundation Technologies Fund will support the development of new foundation designs for turbines in water deeper than 30 metres.
Scottish energy minister Fergus Ewing said Scotland had been one of the first countries to develop deep water wind power technology and that the country's "engineering expertise will play an increasingly important role as the industry moves to harness the wind further offshore".
He added: "This funding will help maintain Scotland's position as one of the world's most attractive destinations for renewable energy investment, development and deployment.
"It will help lower costs in developing the foundations needed for wind turbines in deeper water and more varied seabed conditions – currently the second largest cost associated with this type of project.
"It should also benefit Scottish companies through the supply chain, securing jobs and boosting our economic recovery."
Lang Banks, director of WWF Scotland, said the cash was a "vote of confidence" in the industry.
He added: "Alongside energy saving measures, marine renewables will have a critical role to play in helping Scotland reduce climate emissions as we phase out polluting fossil fuels and nuclear power."