The recession continued to take its grim toll on construction, with 760 construction firms becoming insolvent during first half of the year and 68,000 jobs lost by the thrid quarter
Rok
Rok became the year's highest profile construction casualty when it collapsed in November with the loss of more than 3,400 jobs. The builder and social housing maintenance contractor, under colourful chief executive Garvis Snook, had always had its detractors after a dizzying rise that saw its value peak at £440m. But in the event, its collapse was as swift - and as grotesquely spectacular - as its expansion. The alarm signals were there in August when it issued a profit warning following an investigation into underperformance at its plumbing, heating and electrical business.
The episode also provided a glimpse of the company's inner turmoil, when group financial director Ashley Martin was suspended over the alleged accounting irregularities, was then cleared of any wrongdoing, but resigned anyway. The firm was hit by three months of faltering supplier and customer confidence and tightening credit lines, and finally toppled into administration worth just £34m. The remnants were picked over by 100 firms, before Mansell scooped up the carcass for £7m.
Archial
The UK's sixth largest architect (run by chief executive Chris Littlemore, pictured left) became the most stricken firm in a thoroughly stricken sector when it fell into administration in September. The £33m-turnover practice said the slowdown in public sector spending and tough economic conditions contributed to its downfall, which was sealed after HM Revenue & Customs said it would not allow it to delay paying overdue taxes.
The firm was later rescued by Toronto-based Ingenium Group, and renamed Ingenium Archial.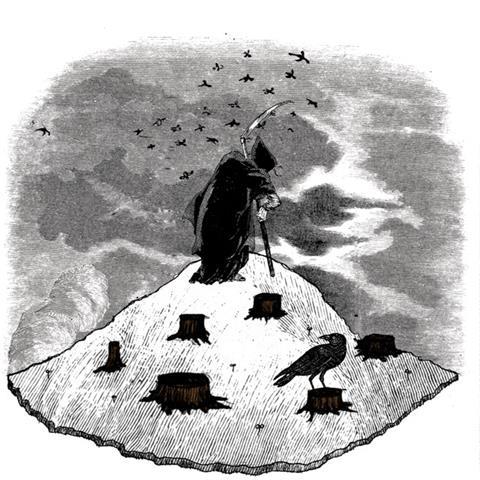 Connaught
Another giant felled in the social housing sector was £600m-turnover Connaught, which collapsed in September after its banks rejected a three-year rescue plan that required a £50m cash injection. The collapse came amid allegations of aggressive accounting at the firm. A host of contracts were snapped up by Morgan Sindall for £28m - but the housebuilder was left scratching its head when it worked out the deals would add just £148m to its revenue - £60m less than it first thought - after some councils retendered deals.
Cabe
The government's design watchdog found out in October that it was to have its £11.6m annual funding pulled from next April as part of the coalition's bonfire of the quangos. Some architects lost little sleep over the demise of a body, but other industry figures leapt to its defence, including Berkeley Group chairman Tony Pidgley and Argent's Roger Madelin. The RIBA and the Prince's Foundation are among those considering taking on some of Cabe's functions, but the government has still to report back … as it has also on the fate of training quango ConstructionSkills, which has been told to look at options for privatisation.
Banner
Derbyshire-based contractor Banner went down in June after becoming embroiled in a series of acrimonious disputes. The medium-sized firm was sacked halfway through a job to build a visual arts facility in Colchester in April and failed in a legal bid to claw back any of its £4m losses. This proved the final blow after losses of £12.7m the previous year on schemes in Nottingham and Sheffield.