Firm's joint-venture with Ringway will fix 'every single' pot hole in Hounslow for the next 25 years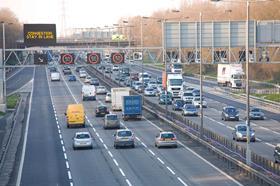 Vinci has reached financial close on a £800m PFI highways deal with London Borough of Hounslow.
The firm, in a joint venture with maintenance firm Ringway will take responsibility to fix "every single" pot hole and damaged road in the borough over the next 25 years.
Vinci is expected to invest around £120m in the scheme.
Jonathan Hart, partner in the projects practice at law firm Pinsent Masons which advised on the deal, said: "Closing this Project with the Vinci-BIF and Ringway teams is an important benchmark for the infrastructure market, having been achieved at a time of significant uncertainty in the PFI market pending the outcome of a government review into funding models.
"While this project has been relatively unaffected due to the pragmatism of all involved, it is essential that more certainty around PFI is created sooner rather than later."