Nearly 250 towers are being planned or built in London with nearly half of the schemes already approved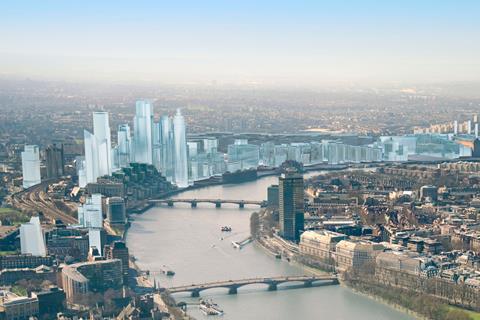 Initial estimates had said 200 towers were set for the capital's skyline, but news that the figures have been revised upwards underlines the building and property boom currently going on in the city.
The findings were revealed at this week's Mipim property show by New London Architecture, which commissioned the survey undertaken by property consultant GL Hearn. To qualify, buildings had to be over 20 storeys tall.
Tower Hamlets on the edge of the City in east London has the most tall building applications with south of the river Lambeth, which includes Vauxhall, second at 31 applications. Central and east London are the focus areas for most future developments with 77% the 236 buildings planned.
The survey also revealed that 33 of the buildings will be between 40 and 49 storeys, including Rogers Stirk Harbour & Partners' 46-storey Leadenhall building which is due to reach practical completion this summer, while a further 22 are set to be 50 storeys or more.
The overwhelming majority of the schemes are earmarked for housing with 80% having a primary residential use – a total of 189 new towers – while 8% have a primary office use and a further 3% have a primary hotel use. In all, 113 towers - 48% of the number planned - have been given planning.
London mayor Boris Johnson said one explanation for the huge number of towers planned was overseas money.
"London is a global city and therefore will inevitably have an international element to its market. You can see astonishing transformation in London thanks to international investment."
But Johnson has asked developers to sign a deal with City Hall to market and sell homes in the capital to Londoners first.
Developers that have signed up include Battersea Power Station Development Company, Barratt, Berkeley, British Land, Dalian Wanda, Grosvenor, Taylor Wimpey, Lipton Rogers, Lend Lease, Land Securities and Mace.
In a concordat on housing development in the capital, the mayor wants developers to commit to market homes to Londoners before, or at the same time, as they are available to overseas buyers.
"I want Londoners to be able to live near where they work and to raise their families in our boroughs," he said.
"Doubling house building must be of benefit to everyone in our city who contributes to our economy."
This story first appeared on Building Design
TOP 5 TOWER LOCATIONS
Number of tall buildings planned per borough
Tower Hamlets: 55
Lambeth: 31
Barnet: 20
Southwark: 20
Greenwich: 18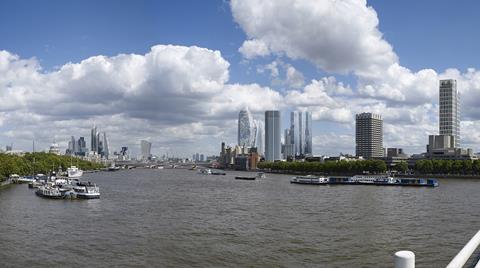 STATUS OF DEVELOPMENTS
113 approved
72 proposed
45 under construction
6 unknown
Source: NLA/GL Hearn