Care services minister expands homes-for-the-elderly cashpot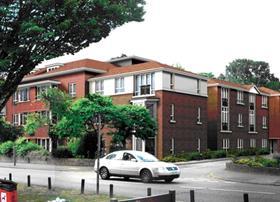 The government is to make an additional £100m available to a fund aimed at stimulate the market for specialist housing for the elderly.
It means a total of £300 million will be available to develop extra-care housing over the next five years through the capital grant fund, potentially creating up to 9,000 new homes.
Care services minister Norman Lamb made the announcement at the Liberal Democrat Conference in Brighton on Sunday.
He said the extra funding would help more people stay independent for longer by creating extra housing tailored to individuals' needs, keeping more people out of hospital and in their own home for longer.
"Staying independent and having the choice to live in your own home as you get older is something we know most people want," he said.
"As part of a wider package of reforms to care and support, this fund will support the creation of up to 9,000 new homes specially adapted for the needs of older people."
Domini Gunn, director of health and wellbeing at the Chartered Institute of Housing, welcomed the news.
"We are delighted to see the Department of Health making a commitment to help support greater health and independence for older people and to provide safe homes," she said.
"The investment will create new opportunities to deliver additional and improved services through collaboration with housing and health professionals as well as planning departments.
"This is a great opportunity for housing to be recognised as an important function in the effective delivery of care provision."
She said the institute was also encouraging the department to consider options for older people who would like to remain in their homes but required home modifications to enable it to happen.