Farrans-built New Wear Crossing is taking shape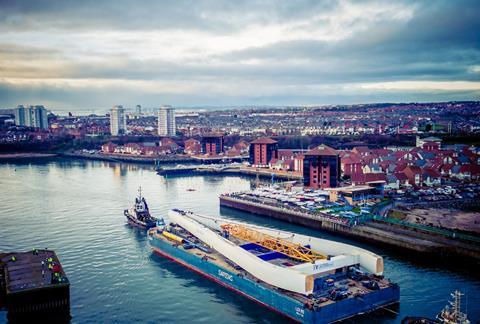 The striking 100m structural centrepiece to Sunderland's new Wear Crossing project has been shipped into the city.
The white bowed structure is constructed from more than 1,000 tonnes of steel and 550 tonnes of concrete.
It arrived into the Port of Sunderland on Saturday afternoon with several hundred onlookers lining the banks of the River Wear to watch it arrive.
It will be moored at the port for several weeks before it is transported three miles up the River Wear to the site of the new Spence Associates-designed bridge between Pallion and Castletown.
Farrans Construction and Victor Buyck Steel Construction, known as FVB Joint Venture, are building the bridge.