Administrators of bust fit-out firm New Store Europe fail to find a buyer for the business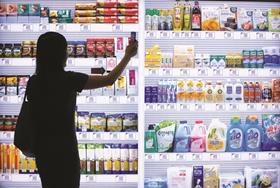 Administrators for fit-out firm New Store Europe have announced that 231 jobs are set to go after failing to find a buyer for the company.
KPMG was appointed as administrator earlier this month for the store interior, shop fitting and design company that supplied a number of high street brands.
New Store Europe UK Limited employed 307 staff at offices in Corby, Bicester, Harlow and Leicester. Of the 231 redundancies, over half are field staff, with 134 of the 137 strong team cut.
Will Wright, partner at KPMG and joint administrator, said: "Over the last 12 days, we have been in discussions with a number of interested parties with a view to securing a going concern sale of the business.
"Unfortunately, we have been unable to secure a sale of any elements of the business to date, and the financial position of the company has meant that we have had to make a significant number of redundancies."
KPMG is expected to retain a skeleton staff of 69 employees to assist it in winding down the company.