Fit-out specialist starts work on Southampton's Sea City visitor attraction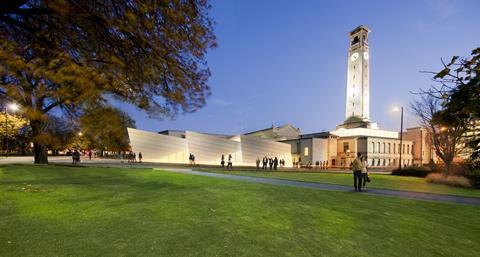 Visitors to Southampton's Sea City when it launches next year will be greeted by recreations of the ill-fated Titanic's boiler room, bridge, and cabins – installed by fit-out specialist 8build.
The contractor has started work fitting out the visitor attraction, which will open in time to commemorate the 100th anniversary of the voyage of the Titanic.
The visitor attraction will partly be housed in the thirties' grade-II listed Civic Centre and partly in a £28m new extension building.
8build is fitting out two permanent galleries – 'Gateway to the World' and 'Titanic Story' – and one temporary special exhibitions gallery, which will initially be 'Titanic, the Legend'.
Davis Langdon is cost consultant on the project.