Since 2016, average time in position has been just seven months
The confirmation that Lee Rowley has become the latest construction minister means the industry now has its ninth government representative in five years – and 20th since 2001.
Since Jesse Norman took over the post in the middle of 2016 the average tenure for the position has been just seven months. Nadim Zahawi, now the education secretary, is the longest serving minister in that time, having held the role for a whole 16 months.
Zahawi is not alone in having used the post as a springboard into the cabinet. Kwasi Kwarteng and Anne-Marie Tevelyan, the ministers who succeeded him, are now secretaries of state for business and international trade respectively and joining him around the cabinet table.
So let's take a look back at all of the people who have served as construction minister since 2016.
Construction ministers in the past five years
Jesse Norman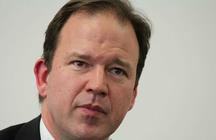 Held position August 2016 - January 2017
Duration Five months
Biography Elected as the Conservative MP for Hereford and South Herefordshire in May 2010. While he left the construction brief four and a half years ago, Norman has held a number of roles since then that have kept him involved in the industry. He became energy minister and, in 2019, was appointed financial secretary to the Treasury - making him responsible for the new National Infrastructure Strategy. He lost this role in this month's reshuffle.
Lord Prior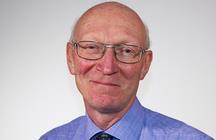 Held position January 2017 - October 2017
Duration Nine months
Biography David Prior was Conservative MP for North Norfolk from 1997 until 2001, when he lost his seat to the Liberal Democrats. He was created a life peer in 2015 and joined David Cameron's government. He then left politics again to become chairman of University College London Hospitals in October 2017 and is the current chairman of NHS England. Before his departure he was also co-chair of the Construction Leadership Council alongside then-Crossrail boss Andrew Wolstenholme. His exit came at a time when the CLC was lobbying government for a sector deal.
Lord Henley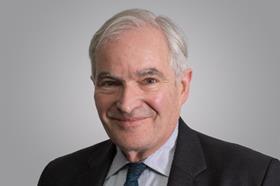 Held position: October 2017 - January 2018
Duration: Three months
Biography Oliver Eden is a British hereditary peer and Conservative member of the House of Lords. He took his seat in 1978 and served in a number of ministerial positions in the governments of Margaret Thatcher, John Major, David Cameron and Theresa May, most recently as a parliamentary under-secretary of state in the business department, where he was briefly construction minister.
Richard Harrington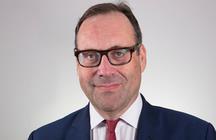 Held position January 2018 - March 2019
Duration 14 months
Biography Harrington won the Watford seat from Claire Ward at the 2010 general election with a majority of 1,425. He was the first of the MPs elected at the 2010 general election to make his maiden speech in the Commons. He resigned in March 2019 in order to vote against the government and give MPs control of the Brexit process. Harrington, health minister Steve Brine and foreign office minister Alistair Burt all quit at that time and Harrington subsequently announced that he would not be standing in the 2019 general election.
Andrew Stephenson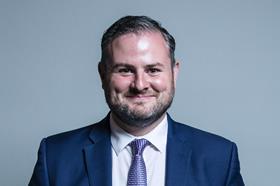 Held position April 2019 - August 2019
Duration Four months
Biography Elected in 2010, Stephenson was named as construction minister having been a government whip. He moved on to take on a role in the Foreign Office before moving into the transport department. Stephenson is still a key figure for the construction industry as he is the minister responsible for HS2.
Nadhim Zahawi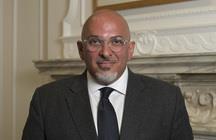 Held position August 2019 - December 2020
Duration 16 months
Biography Like Stephenson, Zahawi was elected in 2010. Born in Baghdad he was co-founder of YouGov before entering politics. The longest-serving construction minister of the past five years, he was responsible for steering policy around the sector's activity during the bulk of the pandemic. He was moved on from the construction brief at the end of last year to lead the deployment of covid-19 vaccines before being named as education secretary in the latest cabinet reshuffle.
Kwasi Kwarteng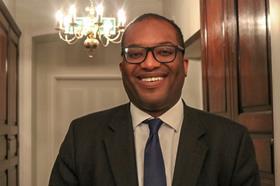 Held position December 2020 - January 2021
Duration One month
Biography The record-holder for having the shortest tenure in the construction brief, Kwarteng was another minister originally elected in 2010, as the Conservative MP for Spelthorne. While he was moved on from being construction minister incredibly quickly, he was elevated to the cabinet as business secretary - so construction still fell squarely within his remit as the construction minister is part of the business department (BEIS).
Anne-Marie Trevelyan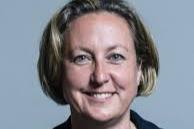 Held position January 2021 - September 2021
Duration Eight months
Biography Trevelyan also stood in the 2010 general election as the Conservative candidate for Berwick upon Tweed, but was unsuccessful, despite achieving a swing from the Liberal Democrats to Conservatives of 8.3%. She was elected at the next attempt in 2015 and worked as an under-secretary in the Ministry of Defence in 2019 and was secretary of state for international development in 2020 until her position was abolished in a merger with the Foriegn Office. She returned to government when she joined BEIS last January but, following the latest reshuffle, is now secretary of state for international trade.