Builders merchant sees profit soar in six months to September
Builders merchant Brickability has posted a near 200% revenue increase following a string of acquisitions in recent months.
Income for the six months to the end of September increased to £223.5m from £75.3m last year, the firm said in its half year results.
Profit also increased by 147% to £39m, while profit before tax was up 120% to £11.9m.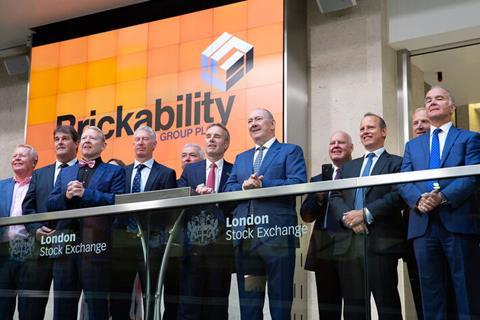 Brickability snapped up a larger rival, the £250m-turnover timber and cladding supplier Taylor Maxwell, in June this year in a deal valued at more than £60m.
In August, Hampshire roofing contractor Leadcraft was acquired for £5.5m as part of a strategy of moving into new sectors.
And last month Brickability, which listed on AIM in September last year, made its first acquisitions in the renewable energy products sector with its takeover of HBS New Energiues and UPOWA.
Chairman John Richards said: "As the housebuilding and construction market has continued to improve, all our divisions have benefitted from the increased demand which has resulted in a strong order book. Our strategy of bolt-on acquisitions has enabled us to significantly expand our product offering."
Brickability's cash balance stood at £18.4m on 30 September compared to £13.8m a year ago.