Firm saw pre-tax profit more than double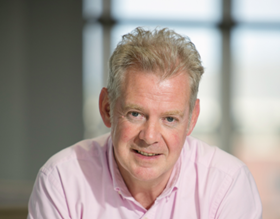 Boosted by acquisitions, property services group Styles & Wood (S&W) posted an 18% increase in first half turnover to £55.5m, while pre-tax profit more than doubled to £900,000.
Underlying pre-tax profit came in at £1.1m, up 126%.
S&W bought services firm GDM, based in Dartford, at the start of 2017 for £4m, a move described at the time as enhancing its skills and capabilities in mechanical, electrical and environmental consultancy services. It also acquired in September of last year Keysource, a data services group for £2.5m, a move which helped boost revenue at its facilities services operation from £500,000 to £6.5m year-on-year.
S&W said it had seen success in a number of framework conversions during 2017, including framework positions on a number of lots for projects and maintenance works for Manchester and Stansted Airports and first allocation of projects under a framework arrangement to re-fresh Bupa's entire care home estate.
Tony Lenehan (pictured), S&W's chief executive, said the company had delivered a strong performance in the first half of the year, "driving strong organic growth, reflected in the improved order book and new framework appointments.
"It is particularly pleasing to see healthy contributions from both recent acquisitions, Keysource and GDM, which have additionally realised early synergies and are also progressing well from an integration perspective," he added.