Sir Robert McAlpine among those owed more than £5m in total after Dancourt Construction's collapse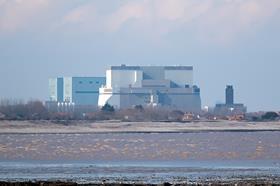 The administrator dealing with the collapse of Bristol subcontractor Dancourt Construction has said the company was in part felled because it was owed more than £2.5m in missing payments and retentions by main contractors.
The £15.5m turnover firm went down nearly two months ago, owing creditors £5.2m including plant hire firm CJ O'Shea £232,000 and £150,000 to Sir Robert McAlpine.
But Jonathan Williams from accountants Bishop Fleming said in the administrator's report the company was chasing £2.5m in missing payments when it stopped trading in the middle of July.
He said: "The difficulties arose as a result of delays in receiving payment from contractors on key construction projects. The company had payments of approximately £2.57m outstanding."
He said the figure included £516,000 in retentions with the company losing £140,000 a month by the time it sank.
Williams said it was "too early in the proceedings" to see if any of the missing money Dancourt says it was owed can be recovered and distributed to creditors.
But he added: "Initial exchanges with the principal contractors on work which was ongoing when the company ceased to trade suggests, in the main, that contractors will claim that no funds will be due given the extent of counter claims."
All of Dancourt's 103 staff lost their jobs with the Redundancy Payments Office, which deals with claims from employees who have lost their jobs when a company has gone bust, owed £636,000.
Dancourt was founded in 2002 and carried out plant hire, earth and ground works, concrete frames and civil engineering services.
It worked on several schools in the South West area, as well as at the Hinkley Point nuclear site (pictured) in Somerset and on the Ashton Gate football stadium in Bristol.