Consultants will provide highways support to 20 Midlands councils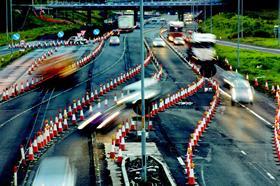 An Aecom and Waterman joint venture has landed a £30m three-year contract to provide highways consultancy for 20 Midlands councils.
The Midlands Highway Alliance contract also has the option to be extended by an extra year.
The Alliance will deliver a range of services, including major highway improvements, maintenance and road safety projects, town centre regeneration schemes and transport studies. Work starts immediately.
In a trading update this morning, Waterman also said it had won an extension of up to four years on a highways framework for the London borough of Bexley.
This framework is estimated to be worth £1.5m to Waterman in its first year.
Nick Taylor, chief executive, said: "I am delighted that we have won these two significant long-term contracts. As we stated when issuing our interim results in February 2015, we are targeting longer term projects and framework agreements as part of improving the group's earnings profile."