Patrick Flaherty backs investment in off-site manufacturing amid predicted skills shortages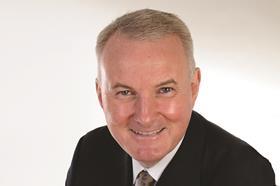 Aecom's UK boss has warned the country's construction sector is already suffering an "exodus" of workers as Brexit talks crunch into gear.
Patrick Flaherty, the global engineering giant's UK and Ireland chief executive, said Brexit would worsen existing skills shortages and this had strengthened the case for the sector to invest in off-site manufacturing.
Flaherty said: "I think we are seeing an exodus of construction labour out of the UK market, especially with the fall in value of the pound.
"So looking at different methods of off-site manufacturing and ways to deliver projects without having such a sizeable workforce at a construction site certainly is the way the industry is moving."
Aecom's fledgling UK contracting business secured a contract to deliver 3,000 homes at First Base's Silvertown development in east London's Docklands last month - and announced plans to build a factory on-site to help deliver them.
Peter Flint, the firm's chief executive for buildings and places, previously told Building the factory is likely to be used to supply further housing developments in the area.
Flaherty added: "We're at the forefront of some of the [off-site] developments […] We're excited about the trend."
Flaherty warned the UK still needs access to overseas talent to support projects in the UK.
He said Aecom has over 1,000 non-UK nationals working in the UK and the business would like an early decision on their rights to live in the UK.
Aecom is one of over 125 backers of this magazine's Building a Better Brexit campaign calling for a fair deal for the sector in ongoing negotiations. The campaign has called for assurances on skills and EU worker rights.