Engineer recruits the UK boss of fellow US consultant Fluor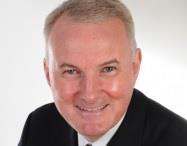 Aecom has hired Patrick Flaherty as its new managing director in the UK and Ireland.
Flaherty was previously UK managing director for listed US engineering group Fluor, where he led on infrastructure operations, including on PPP projects for London Underground and the Highways Agency.
He starts at Aecom next month.
Flaherty will work with Aecom's Europe chief executive Steve Morriss and have full management responsibility for the UK and Ireland business.
Morriss said: "We have built a world-class team, which is performing really well. Patrick brings strong leadership and a huge depth of experience to the team, particularly in the infrastructure and industrial markets.
"His work on public-private partnership projects internationally will provide real value to our clients, many of whom are increasingly seeking opportunities in this arena at home and abroad."
Flaherty said: "I chose Aecom because of the challenge and the opportunity.
"I have had a high regard for the company since my first interaction with them over 10 years ago in the US and this has grown as I learned more about the projects and clients Aecom has worked with.
"The areas the company has targeted for growth fits very well with my previous experience and provides great opportunity for continued success. I look forward to working with our clients and the Aecom team."