Office for National Statistics decision not to renew Aecom's contract follows concerns over construction stats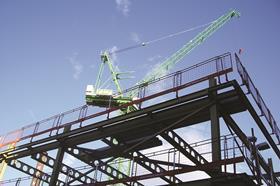 The Office for National Statistics (ONS) has decided not to renew its contract with Aecom for work helping to produce the UK's construction output figures.
The ONS took over responsibility for the production of the Construction Price & Cost Indices (PCIs) on 1 April this year from the Department for Business, Innovation and Skills (BIS), which included taking over an existing two-year contract with Aecom.
After a review of the contract, the ONS said in a statement that it will not be renewing its deal with the global construction giant when it expires on 30 June 2015 and will "continue to develop a long-term solution in-house."
It added: "ONS wishes to thank Aecom for all the work they have completed on PCIs over the last two years."
The ONS did not say whether the decision was made because of controversy over recent construction output figures, which have shown output falling in the face of conflicting data elsewhere.
The organisation's latest construction output figures, published on 15 May, suggested that construction output declined 1.1% in the first quarter of 2015, following another decline in the last quarter of 2014.
Economists at the Construction Products Association (CPA) issued a statement at the time questioning the accuracy of the ONS data, which said: "The CPA points out, however, that the official data contradicts a growing body of recent evidence from itself and other industry sources.
"Several independent organisations, including Experian and Markit / CIPS, have similarly reported growth in construction activity."
The ONS produced an article on 8 May outlining an interim method for Construction Output Prices for use in the production of New Orders and Output in the Construction Industry, which will be used for the April 2015 output figures on 12 June.
As set out in the article, the ONS said it will "continue to work with users to consider the best approach to develop new methods in the long-term".