Regional director Cusack will represent business interests in the city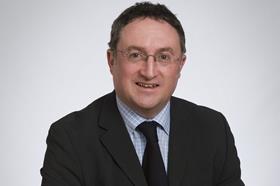 Aecom regional director Phil Cusack had been appointed president of the Greater Manchester Chamber of Commerce.
Cusack is a chartered town planner and has chaired the chamber's property and construction committee for the past four years.
Cusack was appointed to replace Martin Douglas OBE, of food-manufacturer Cargill, at the chamber's AGM last week.
Cusack said: "This position, president of the largest Chamber of Commerce in the country, could be nothing other than a great honour.
"Throughout my term as president, it will be a key ambition of mine to ensure that, as a Chamber, we support the small businesses and attract the large.
"Small and medium-sized businesses need to know that we are here to help them grow, develop and remain healthy. We need to carry on the immensely successful work we have been doing in this area, and work with large businesses to allow them to be heard loudly and clearly at the highest levels of government.
"Our job is to make sure that economic growth happens and that the business sector in our city-region is in the best possible condition to make it do just that."