Mark Southwell to head up firm's civils business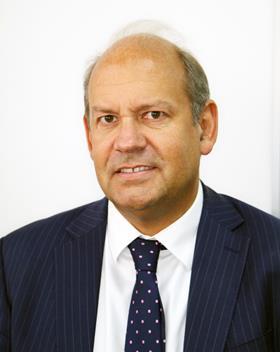 Aecom has poached the man responsible for leading Jacobs' teams working on major infrastructure projects including Crossrail and HS2 to head up its own civils business.
Mark Southwell (pictured), who was most recently a vice president at Jacobs, leading its rail and geotechnical unit, is set to become managing director of Aecom's civil infrastructure arm.
He will lead Aecom's civil infrastructure business in the UK and Ireland, which includes the transportation and water, ports and power teams.
At Jacobs he was responsible for leading around 900 people who were responsible for delivering rail and tunnelling programmes including HS2 and Crossrail.
Southwell will start his role at Aecom in early March and report to Colin Wood.
Last July, Wood was named as Aecom's new head of infrastructure after it was revealed the division's current boss was heading to the HS2 railway.
Wood was appointed chief executive, of civil infrastructure Europe, Middle East, India and Africa, replacing Richard Robinson who joined HS2 as its chief operating officer.
Wood joined Aecom as the managing director for transportation in the UK and Ireland in 2017.