Consultant to conduct feasibility study on theme park plans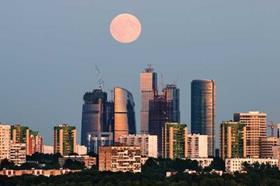 Consultant Aecom has been appointed to conduct a feasibility study into Russia's first theme park - Magic World Russia.
The park is planned for a 250 hectare site just 50km from Moscow and will feature multiple rides, water parks, beach resort hotels and entertainment facilities.
Developer Moschanko Investment Group plans to make around 80% of the attractions sheltered to make them suitable for use all year round.
The first phase of development will consist of building a 2km mock St Petersburg street with retail space, three hotels, two aqua parks and a theme park for children between two and eight years old.
The second phase is slated to include building a number of larger roller coasters, a 3,000 seat amphitheatre and an educational entertainment park.
David Camp, director of economics at Aecom, said: "Russia is a major untapped market as a theme park destination. This is an exciting and ambitious project and we are delighted to be involved."