Project team picked for refurbishment of old BBC studios and Victorian theatre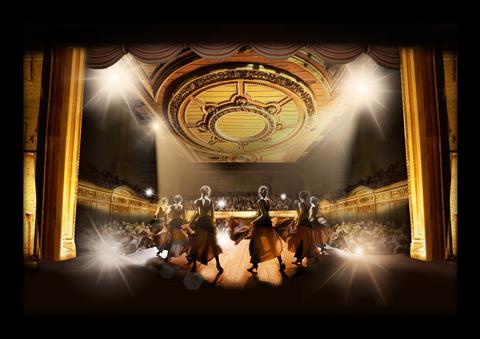 A project team led by architect Feilden Clegg Bradley Studios (FCBS) and project manager and cost consultant Mott MacDonald has been appointed to refurbish a Victorian theatre and old BBC studios at Alexandra Palace.
The team will restore and refit historic elements of the space for Alexandra Park and Palace Charitable Trust.
Matt Cooke, chair of the Alexandra Park and Palace Charitable Trust said: "In the coming few years Alexandra Palace will become the site of one of the most exciting heritage projects in Europe.
"When completed, these new facilities will also allow for the growth of Alexandra Palace's very successful events programme into new areas, making Alexandra Palace of even greater significance for Haringey's and London's cultural offer."
Andy Theobald, lead architect at FCBS, said: "Our great challenge is to reinterpret and sympathetically bring together the Palace's Victorian ideal of mass entertainment and make it relevant for users for the next 100 years.
"We are convinced that the only way to do this is through using modern technology, audience participation and a future-facing programme of events which welcome people from all communities to enjoy this wonderful place."