Work on 37-storey 1 Leadenhall slated to start next year
Alinea has been drafted in to replace rival consultant MPG Shreeves on a 37-storey tower in London's Square Mile.
It is now the QS on the Make-designed project at 1 Leadenhall for Brookfield Properties, Building has learned.
The scheme next to Leadenhall Market received planning permission at the beginning of the year.
It will provide 538,000ft2 of office space above 51,000ft2 of retail on the first three floors and feature a free public terrace with winter garden overlooking the market.
Brookfield has said that work on the new tower could start next year once current resident Amazon moves into another of its properties in the capital at Principal Place on the edge of Shoreditch which has been designed by Foster & Partners and is being built by Multiplex.
Shreeves, which is based in the Barbican area of London, confirmed it was no longer on the job but declined to comment further. Alinea declined to comment.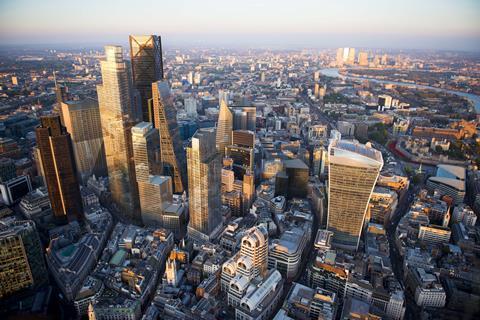 The news is a coup for Alinea which is also working on the planned 6-8 Bishopsgate development opposite the 1 Leadenhall scheme.
This job is being masterminded by Japanese developer Mitsubishi Estate and was given planning last month after the City of London OK'd revised plans which have added another 10 storeys to the scheme.
This will take the height of the Wilkinson Eyre-designed tower to 50 storeys, making it 220m tall and so enable its public viewing gallery to sit above 1 Leadenhall.
Objectors included the owners of the Cheesegrater, who said the extra 10 storeys would "negatively impact on the amenity" of the most high-profile occupiers on the upper floors of the building.
But planning officers dismissed CC Land's concerns and added: "This [the view from the Leadenhall Building] is a private view from an area that is not publicly accessible. There is no right to, or protection of, such views."