The joint venture between Canary Wharf Group and Qatari Diar is free to begin its development plans for the Shell Centre after the passing of appeals deadline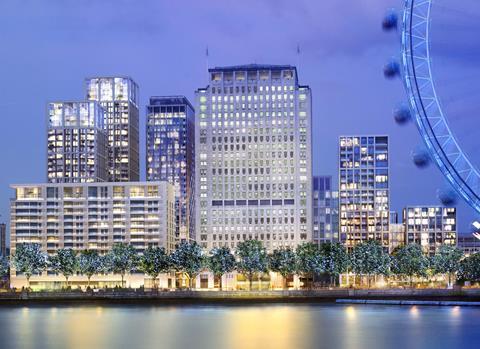 Construction on Canary Wharf Group and Qatari Diar's £1.2bn redevelopment of the Shell Centre will begin in earnest next month, following the passing of the deadline for further appeals against the scheme.
In June local resident George Turner lost his High Court appeal to halt the scheme, and now his final opportunity to appeal the decision has timed out.
Turner had claimed the scheme, masterplanned by Squire & Partners and with buildings designed by Stanton Williams, Grid, KPF and Patel Taylor, would cause serious harm to the capital's heritage.
Braeburn Estates is planning to build eight mixed use buildings up to 37 storeys high and nearly 900 homes on the land around the 1954 Shell Centre tower.
John Pagano, managing director of development and construction at Canary Wharf Group, said the passing of the deadline marked "a very important milestone for the iconic Shell Centre on London's South Bank".