Clack says she will focus on infrastructure and city development during her year-long reign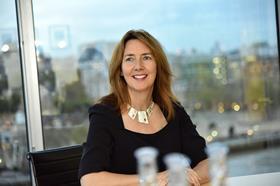 Amanda Clack today assumes the role of president of RICS.
The EY partner said she will focus on infrastructure, as well as city development and the creation of smart and sustainable cities.
Clack said: "By 2050, we will have 6.3bn people living in our cities. These enduring structures hold the key to meeting the challenges presented by climate change, resource scarcity and growing populations.
"Through the development of smart cities and large-scale infrastructure projects, the industry can help make these cities a success."
Joining Clack in the RICS presidential team over the next year are Canadian-based RICS president elect John Hughes, and RICS senior vice president Chris Brooke FRICS in Hong Kong.
Meanwhile Bill Gater is to become secretary to the profession with a remit to make RICS Governing Council more relevant to all its stakeholders. He was previously elected as RICS honorary treasurer in 2011.
The RICS is set to streamline its governing council and reduce the number of members on it. The council will also only meet twice a year to discuss strategy and performance.
A new look governing council is expected to be finalised in time for the RICS' 150th anniversary celebrations in 2018.
The council currently meets three times a year but Clack said this will be reduced to twice a year as the council begins its restructure.