Both firms have previous experience of working at the nuclear decommissioning site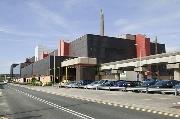 A joint venture between Interserve and Amec Foster Wheeler has won a £160m framework contract for work at the Sellafield nuclear decommissioning site in Cumbria.
During the four-year contract, the JV, known as OneAim, will provide engineering support services for asset care and maintenance at the site's reprocessing plants and linked facilities. It aims to produce greater cost efficiencies for Sellafield Ltd, the company responsible for the reprocessing, decommissioning and management of nuclear waste.
Interserve has worked with Sellafield Ltd for 17 years and Amec Foster Wheeler has several contracts on the site, including a JV with Box Encapsulation Plant on a £600m project to tackle one of Sellafield's most hazardous legacy facilities.
Clive White, president of Amec Foster Wheeler Clean Energy, said: "Winning the operations site works framework reflects our strategy to extend the range of services we provide to Sellafield Ltd.
Interserve managing director for infrastructure and industrial Guy Bruce said: "The nature of work at Sellafield also requires flexibility to scale up activity to deliver complex multidisciplinary projects. Our longstanding relationship with Sellafield has given us an in-depth understanding of its unique needs, allowing us to work with our partners Amec Foster Wheeler to tailor the service we provide."