East of England maintenance and improvement contract awarded by Highways Agency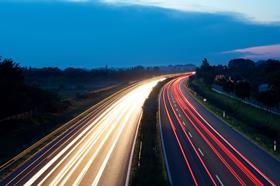 Amey has been awarded a £200m contract by the Highways Agency to maintain and improve motorways and A roads in parts of Bedfordshire, Hertfordshire and Cambridgeshire.
Under the five year deal, Amey will work on more than 500 miles of carriageway around towns such as Milton Keynes, Luton and Stevenage including sections of the M1, M11, the A5 and the A1 (M).
The contract is one of the new Asset Support Contracts which the Highways Agency believes will help reduced the cost of road maintenance by 25% by 2015 by specifying certain outcomes while giving contractors the freedom to innovate in order to achieve this.
Amey's new contract, valued at up to £200m over five years, is the fifth of its type to be let, and will go live from 1 April 2014.
David Brewer, the Highways Agency's Asset Delivery Director said:"Our strategic roads play an essential role in enabling economic growth and connecting communities. We are committed to increasing investment to improve the capability and condition of the network and to delivering cost efficiencies in the way in which it is delivered.
"Effective collaboration with our supply chain partners is essential. I am delighted to be working with Amey and to be building on an established relationship to deliver a more effective and efficient network in the East of England."