Labour accuses mayor of "clearing his desk one year early"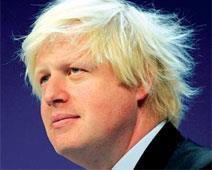 Boris Johnson has been accused of leaving London "increasingly mayorless" after resigning from two key regeneration roles.
The London Assembly held confirmation hearings on Wednesday for the mayor's nominees to take over as chair of the London Legacy Development Corporation and the Old Oak and Park Royal Development Corporation.
Johnson chaired both the bodies until he resigned before the general election, indicating he would appoint civil servants to take his place.
In the case of the OPDC, the mayor stood down a month after he took up the chair and having attended a single meeting.
Dr Onkar Sahota, Labour London assembly member for Ealing and Hillingdon, said: "This is just the latest chapter of Boris Johnson's long goodbye from City Hall. The mayor seems intent on clearing his desk a year early and focusing his energies elsewhere since his election to parliament, leaving Londoners increasingly mayorless.
"These two regeneration projects are massively important and make many controversial decisions. Handing over the reins to civil servants like this will remove an important layer of democratic accountability."