Baker Tilly appointed administrator as 52 jobs are axed at West Bromich-based contractor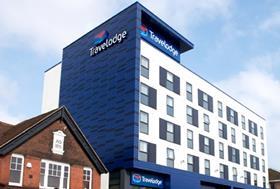 Midlands-based contractor Anglo Holt Construction has fallen into administration, with the loss of 52 jobs.
Administrators Baker Tilly confirmed their appointment to manage the process and in a statement said 52 of the 67 jobs at the firm had been made redundant.
Founded in 1969, West Bromich-based Anglo Holt specialises in the design, construction and development of industrial and commercial buildings for clients nationwide, and recently specialised in the leisure sector, with major clients including Travelodge.
Baker Tilly said in a statement: "[Anglo Holt] had been suffering cashflow difficulties as a result of substantial contract losses over the last 18 months, leading to a working capital shortfall and resulting in an inability to meet supplier and sub-contractor payments".
"As a result management took steps to suspend work on the 8 live contracts over the weekend.
"Given the cessation of trade, 52 out of the company's 67 employees have been made redundant; the remainder have been retained to assist the administrators in carrying out their duties and to see if any value can be generated from the contract base."
Guy Mander, a restructuring and recovery partner at Baker Tilly in Birmingham, and one of the joint administrators said: "The cashflow issues were such that the directors had little choice but to place the company into Administration. We have appointed independent quantity surveyors to review the company's contract base and we are currently liaising with the various customers to seek value and the best overall position for stakeholders on each contract.
"Regrettably, we have had to make 52 staff redundant, and our specialist employee team has been assisting them both with making their claims from the Redundancy Payments Office and offering general support and advice.'