Yorkshire boss latest in string of senior departures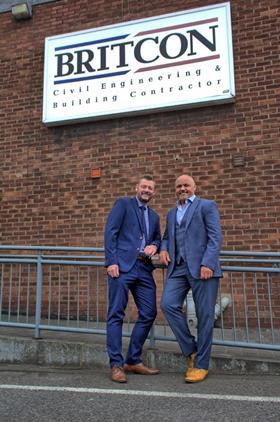 Another Kier director has left the struggling contractor with one its Northern bosses calling time on his stint with the firm.
Nick Shepherd (left) was a regional operations director for Kier Northern, overseeing the growth of the Yorkshire region for more than four years.
But he left earlier this month to become managing director of Scunthorpe-based Britcon, which is trying to grow its presence in the North-East region.
Shephard's move follows a bruising month for Kier, which has seen its share price fall by more than 60% since 31 May after announcing it would make 1,200 staff redundant.
One rival contractor said: "We go up against [Kier] all the time so I'm sure we'll be seeing a lot of CVs come in over the next few days."
The past year has already seen the departure of a range of senior staff, including chief executive Haydn Mursell, executive director for construction Nigel Brook, executive director for development Nigel Turner, group commercial director Paul Pethica, executive director for regional building Peter Young, and regional operations director Mark Norris - with chief financial officer Bev Dew also due to leave by the end of the September.
In the year to 31 September 2018, Britcon made a pre-tax profit of £2.5m from a turnover of £47m.
The firm works across several sectors, offering civils, building and structural steelwork services, with clients including McCains and Stobart Group.