US principal and Hillier veteran Steve Gifford the fourth to quit in a matter of days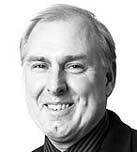 RMJM has lost its fourth major figure in a matter of days after the resignation of leading American architect, Steve Gifford.
Gifford, a principal in the firm's New York office, is understood to have left the business last week.
Yesterday, Building's sister title Building Design (BD) reported on the recent resignations of three other senior staff - group financial director John Douglas, commercial director Eric Allan and the managing principal of RMJM's European studio, Colin Bone.
Gifford was previously part of US architect practice Hillier, bought by RMJM for £15m in 2007.
A source close to RMJM told Building: "When RMJM bought Hillier, there were some key guys they took on and Steve was one of them.
"He was the last of these still remaining at RMJM."
Gifford's profile on the RMJM website, which was still operational at the time of writing, said he worked on a range of award-winning schemes including an ultra low-energy medical centre at Duke University in the United States.
Since the beginning of the year, RMJM has suffered serious cash-flow problems although is recently understood to have settled a major debt in the Middle East, allowing it to partially catch up with the late payment of staff.
As Building revealed last month, it is also facing an investigation by the Pensions Regulator over the alleged non-payment of pension contributions.
RMJM was unavailable for comment.