Six-year framework to cover commercial and project management jobs
Arcadis, Mace and WSP are among the firms appointed to a new £420m Highways England framework for commercial and project management services.
Others to win spots on the six-year deal include Aecom, Arup, Mott MacDonald and Jacobs.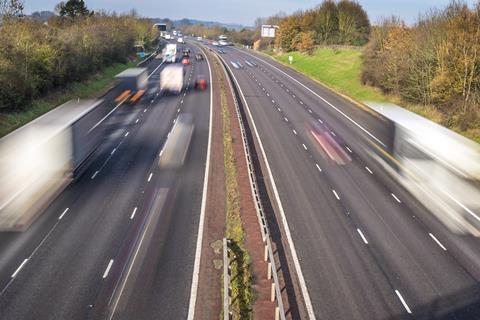 It will be used for support services jobs by all parts of Highways England, along with wider government and transport research bodies.
Lot 1 of the two-lot framework will cover commercial management services, including quantity surveying and estimating services, while Lot 2 will include project management commissions, including risk management and planning services.
Arcadis's regional sector lead for its highways arm, Leigh Jones, said the firm's appointment to both lots would help it "position ourselves as a major provider" of commercial and project management services to Highways England.
In February, Jacobs landed a £160m project management role on Highways England's £6.8bn Lower Thames Crossing scheme.
Lot
Supplier

Lot 1

Commercial Services

AECOM

Arcadis

Arup

Faithful and Gould

Jacobs

Mace

Mott McDonald

WSP

Lot 2

Project Management Services

AECOM

Arcadis

Faithful and Gould

Jacobs

Mace

Mott McDonald

Stantec

WSP