Consultant sets out how takeovers of Hyder and Callison will translate into full-year profit and revenue growth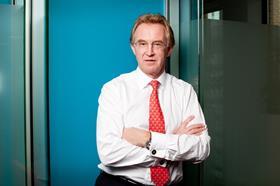 Arcadis' recent acquisition spree - including its £296m takeover of UK consultant Hyder, which completed this month - will translate into a 10% growth in net operational profit this year, the Dutch consultant has said.
Arcadis reported results for the third quarter to 30 September 2014 this morning, during which the firm also bought 1,000-strong US architect Callison.
Arcadis said the acquisitions would also translate into a 5% growth in revenue for the full-year.
The firm posted a marginal drop in revenue over the third quarter to €630m (£498m), down from €633m (£500m), while operational profit - measured as earnings before interest, tax and amortisation - reduced to €40.5m (£32m), down from €46.5m (£37m).
Arcadis' results were hampered by contraction in its North American division, which declined 7% over the period, prompted by a slowdown in the environmental and municipal water markets.
Outside North America the business recorded an organic growth rate of 4%, with Asia, the Middle East, Continental Europe and the UK contributing to the increase.
Arcadis chief executive Neil McArthur (pictured) commented: "We see the benefit of our investments with organic growth moving towards our three year target of above 5%, with the exception of North America.
"Tough conditions in that region's environmental and water markets continue to weigh on revenues, although strong order intake provides confidence for a return to growth in 2015."