UK chief executive says firm needs to retain skilled workers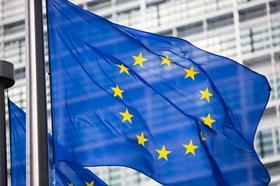 Arcadis has told European workers in Britain it will pay for their application to remain in the country after Brexit on 29 March.
The offer extends to EU, EEA and Swiss nationals, and their families and child dependents, who will need to apply for settled status at a cost of £65.
Mark Cowlard, UK chief executive for the UK and Ireland, said: "We employ more than 4,200 people in the UK, and a key priority as we plan for the future and help mitigate risk is to ensure we're retaining all the necessary skills that will enable us to take advantage of future opportunities both within and outside the EU."
The Dutch consultant says it employs around 280 people born in the EU and eligible for the scheme.
Meanwhile it has been announced that, Arcadis' managing director for highways and aviation is set to move to head-up Atkin's UK and Europe transport division.
Lizi Stewart joins the SNC-Lavalin Group-owned consultant on 1 February after working for Arcadis for 15 years.