RMJM Architecture sold to Duthus Investments to halve firm's £24m debt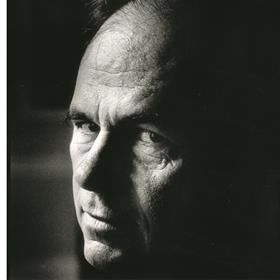 The parent company of the RMJM architecture business has been sold in a deal which will halve its £24m worth of debt.
RMJM Architecture, the company that bought three RMJM businesses out of administration last October and owns most of the RMJM Group globally, was sold just before Easter to a company called Duthus Investments, Building's sister title Building Design today reported.
In an email sent to shareholders last Thursday, RMJM director Declan Thompson wrote: "Having received and accepted an unconditional cash offer of £11 million for the shares in RMJM Architecture Limited (which in turn owns all of the other significant trading operations of the RMJM Group worldwide) we have today [March 28] successfully completed a transaction to sell the group's trading subsidiaries to Duthus Investments Limited (which will shortly change its name to RMJM Group Investments Limited).
"Additionally, the offer will result in debt burden of over £12 million being removed from the business as it moves forward in its new structure which will facilitate the restoration and future development of the RMJM brand. The elimination of this very substantial debt level will massively assist the business, enhance its prospects and secure the employment of the talented staff."
Thompson said the deal would proceed because the Morrison family, headed by former boss of Morrison Construction, Sir Fraser Morrison, owns the 75% of voting rights required.
He wrote: "You should be aware that the Morrison family have already indicated the intention to vote in favour of the resolution."
Explaining the rationale behind the sale, Thompson said that while last October's "successful restructuring [had] placed the group on a more secure financial footing, the board recognised that the business was still left with a considerable debt burden (in excess of £24 million) which was too onerous to be supported by its current level of activity.
"The board has been considering solutions to reduce substantially the level of this debt and further strengthen the business, with the assistance of our secured debt holders, the Morrison family. In these considerations the interests of the workforce and continuity for the business have been paramount."
RMJM is best known in the UK for co-designing the Scottish Parliament with Spanish architect EMBT.