RIBA confidence index finds workloads expected to remain stable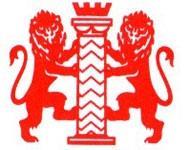 The latest Royal Institute of British Architects (RIBA) barometer of sentiment in the profession has found members confident about their short term workloads but less positive about staffing levels.
Its Future Trends survey for August indicates a slight increase in positivity towards workloads in the near term, suggesting that they will remain stable but are not expected to grow significantly over the next quarter.
Larger and mid-sized practices were the most optimistic, the RIBA said.
Geographically members in London and the South East remained most positive.
While the Future Workload Index increased from 0 in July to +4 last month, the Future Trends Staffing Index - which measures expectations of changes in headcount – fell from 0 to -3.
Adrian Dobson, RIBA director of practice, said the findings were a good bellwether for the wider construction industry.
"Although workloads for architects appear to have stabilised, the overall global economy remains depressed and we can expect conditions for architectural work to stay challenging," he said.
"Improvement in the broader construction industry looks set to remain sluggish."