Success of initiative sees optimism tick up, Future Trends survey reveals
The success of the vaccine rollout has sent architects' workload expectations soaring to their highest level since early 2020, according to the latest RIBA Future Trends survey.
Workload expectations jumped by 14 points last month to +17, with nearly a third of practices expecting workloads to grow in the next three months and the number of practices expecting them to decrease falling to 16% from 25% in January.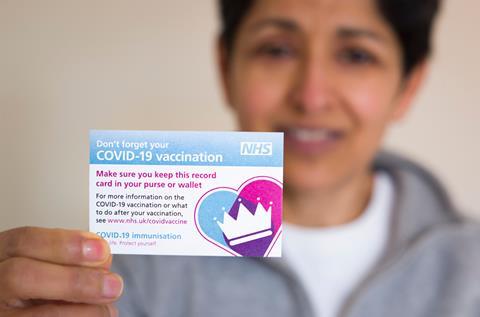 The troubled commercial sector staged a dramatic recovery, leaping 16 points ahead to -2, while private housing surged by 20 points to +29 with nearly 40% of practices expecting workloads to grow in the housing sector.
The public sector also rose by two points to -1, while the community sector saw a marked improvement, rising by nine points to -6.
RIBA head of economic research and analysis Adrian Malleson said the figures represent a "turning point" and added: "As the route out of the pandemic becomes clearer, not least due to the rollout of the vaccination programme, February's figures demonstrate a turning point – practices are starting to feel more optimistic about the future."
But he cautioned that the increasing confidence is partly dependent on a housing boom fuelled by homeowners relocating or adjusting their homes to accommodate home working, warning that "question marks remain over the sustainability of this trend".
Despite a burst of confidence for workloads, February saw a mixed picture for staffing expectations.
While 83% of practices said they expected permanent staffing levels to stay the same over the next three months, London remained the most pessimistic region with a staffing balance figure of -8, down four points on January.
And the south of England is also cautious about recruitment, posting a balance of 0.
But the outlook is far more positive outside of the South East, with the Midlands and East Anglia returning a balance of +6, the North of England +10 and Wales and the West at +21.
February's survey also found that there was no appetite to return to pre-pandemic ways of working even when lockdown restrictions are relaxed and staff are allowed to return to the office.
Malleson said: "Whilst the data suggests there is not currently a significant appetite to return to pre-pandemic work patterns, we also know that homeworking continues to create productivity challenges, not least because childcare and home-schooling have been impacting the working day.
"Commentary received from our respondents indicates that this is disproportionately impacting women."
Only 13% of practices said they expect to ask all staff to return to the office, with a quarter expecting a blend of office and home-based work, a fifth intending to leave the choice up to staff, and two fifths saying that they will carry on working as they are now.