National Infrastructure Commission chair wants plans to be "backed by a firm fiscal commitment"
The boss of the National Infrastructure Commission has demanded the chancellor commit to properly funding a long-term infrastructure strategy.
Sir John Armitt (pictured) has called on Philip Hammond to back up the NIC's National Infrastructure Assessment (NIA) with a firm funding plan.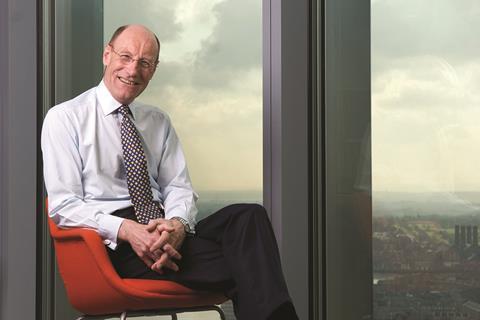 The NIA, which was published last June, set out several proposals including £43bn of long-term transport funding for regional cities, preparing for 100% electric vehicle sales by 2030 and half of the UK's power being provided by renewables by 2030.
In a letter published to the NIC's website today, Armitt laid out four tests he felt a successful National Infrastructure Strategy, which is due to be outlined alongside the Spending Review in the autumn, must meet.
When it came to funding, he said: "These [plans] need to be backed by a firm fiscal commitment, reflecting the fact that the upper bound of our funding guideline of 1.2% is needed to do anything more than meet current commitments over the next decade.
"Within this, the specific goals and plans should be matched with detailed funding allocations."
Other measures are that the government take a long-term view of infrastructure, specify clear goals and concrete plans to achieve them and demonstrate a genuine commitment to change.
He said the four measures would be central to how the NIC reviewed the government's progress against the NIA recommendations early next year.
Industry has welcomed the call, with the Institution of Civil Engineers (ICE) agreeing the government needed to look at the big picture.
Chris Richards, ICE's head of policy and public affairs, said: "While it may be tempting to deprioritise taking a decision on long-term infrastructure investment, such a decision still carries a cost in terms of missed benefits.
"All political parties must therefore ensure they rely on the expert, impartial and evidence-led advice being provided by the National Infrastructure Commission as the foundation for their own approaches to infrastructure."
The next assessment by the NIC will be carried out in four years' time.